What will the audio industry have in store for the new year?
From programmatic, to measurement, content formats, to a post-cookie world, and more, Triton's thought leaders from around the globe share their industry 2023 predictions.
Programmatic buying will dominate
Stephanie Donovan, Global Head of Revenue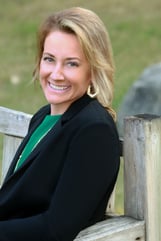 The growth in programmatic buying of audio inventory has grown substantially -- in the last 5 years we have seen it surge over 500%, in terms of Triton Digital's marketplace, due to the efficiency by which buyers can reach a targeted audience at scale. Advertisers have signaled with their media budgets their preference for programmatic buying, but if inventory is not available in a programmatic exchange, publishers will miss out on revenue opportunities. Over the next year, we expect audio to continue to be of high interest to buyers; thus, ad spend via programmatic exchanges will continue to show significant growth as brands aim to reach an engaged, mobile audience.
2023 will be another banner year for podcast advertising in terms of both volume and publisher CPM rates. Programmatic podcast advertising, projected to grow 30% year-over-year according to the Podcasting Global Market Report 2022, will once again lead all other audio channels. We'll see dynamic ad insertion (DAI) continue to steal the spotlight from baked-in ads, building upon 2022 momentum. Couple the flexibility to precisely message intended audiences with potential revenue growth opportunities, and we can expect programmatic to remain at the forefront for advertisers and publishers in 2023.
Big data from streaming will be a key part of panel-based measurement
Daryl Battaglia, SVP Market Development & Strategy, Audience Research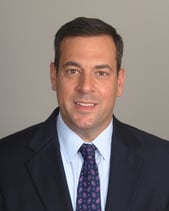 Audio measurement has historically been based on a panel of listeners and a representative sample that is projected to the entire population, but lacked the ability to measure streaming effectively. On the other hand, measurement of streaming server logs have provided detailed insight on the total volume of streaming listening, but lacked the ability to measure individual persons. Over the next year, we'll begin to see the emergence of insights captured from streaming logs used in combination with panel measurement to gain a holistic understanding of audiences – but it won't be picture perfect right away. Reaping the benefits of a multi-sourced approach to measurement requires detailed knowledge of the big data from streaming logs, the normalization of data across publishers and removing invalid traffic and other non-human streaming sessions. As we embrace this transition in audio measurement, it will be important to ensure a fair and consistent approach across publishers, relying only on high-quality big data that can be integrated with panel measurement.
Publishers will experiment with content formats and industry titans will battle
Sharon Taylor, SVP Podcast Strategy & Product Operations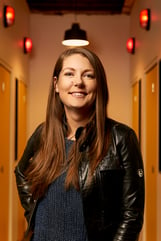 With 38% of the US population listening to podcasts monthly, down from 2021's record high of 41%, publishers will need to experiment with content formats and push the boundaries of podcast marketing. We can expect to see more publishers running more than one ad per marker to open inventory, experimenting with exclusive sponsorship buys and contextual offerings, and turning to new programmatic buys with brand safety enabled.
In 2023, we'll also see YouTube, Apple and Spotify continue to battle it out over ultimate monthly active users and time on each platform. Publishers will feel the pressure to expand their slate of shows – needing to experiment with paid content and video publishing, whilst resisting the notion that all podcast content needs to be one or the other.
As we enter a post-cookie world, marketing tactics will need to evolve
Spokesperson: Benjamin Masse, Chief Product Officer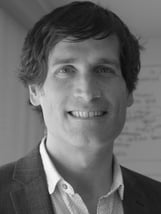 As we enter a post-cookie world, it will be critical to ensure the proper tools are used to activate and track advertising campaign effectiveness. Strangely enough, many ad tech providers are still operating as if we are still gravitating around a browser-centric world. However, we're racing towards a world split between strong wall gardens from a handful of tech conglomerates and the open web.
Yet, there is still too much focus on replacing cookies and MAID with persistent IDs. These IDs require registration, so it is not applicable to the non-registered open web, third party apps on connected devices, podcasts or broadcast. The industry isn't adapting at the proper speed and many are still hoping for minimal impacts on how advertising is transacted. Publishers and advertisers need to work hand-in-hand on scalable and relevant approaches that are not reliant on tracking listeners on an individual basis, but embrace probabilistic cohort-based targeting and measurement, compliant with the new privacy laws and audience's expectations.
We look forward to seeing how these predictions pan out throughout the year. Happy 2023 everyone!