"What's my dad's favorite podcast?" We feel pretty confident that you have not asked yourself that question lately or ever for that matter.
Dads are so important to any family, and being a dad is a tall order. In honor of Father's Day, we decided to explore some very specific Dad Stats and did some digging.
We asked the question, what do dads aged 18+ with kids under the age of 18 listen to? What did we uncover? Sports still rule, and men are genuinely interested in inspiring, personal audio content. The vast world of podcasts offers dads exactly what they desire right now.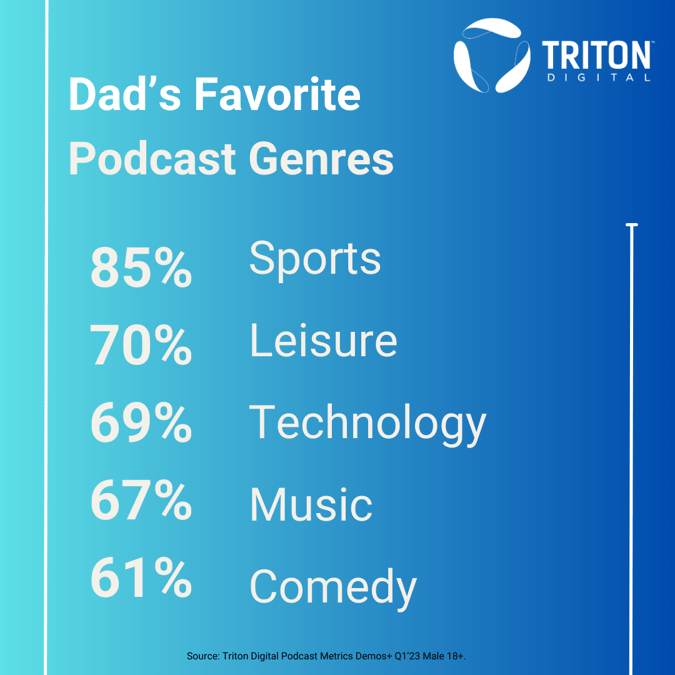 Dads are catching up to moms in their hunger for advice on being successful both at home and at work. Educational podcasts related to tech advancements and music history are also big for dads. It's so great to see American Dads embrace the world of podcasts at dizzying speeds. Dads are 82% more likely to listen to podcasts monthly than the average US monthly podcast listener. With a wide variety of podcasts more readily available these days, fathers (and dads-to-be) have plenty of listening options.
Podcasts have been around for quite some time now, but it's only in the last few years that the audio format has really hit its stride. Today there are more podcasts than ever, covering everything from comedy to sports; current affairs to health and fitness. We were really interested to see what dads are tuning into: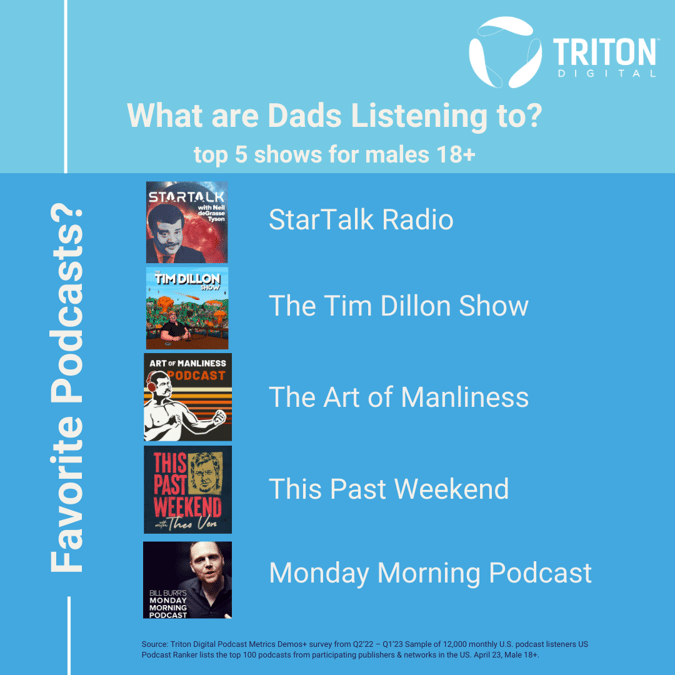 What do dads do in their free time? Here are some notable stats that might help you decide what gift to give your dad this Father's Day:
Dads are 67% more likely to read the newspaper on a daily basis than the average monthly podcast listener

Dads are 53% more likely to listen to audio books on a weekly basis than the average monthly podcast listener

82% of dads surveyed check social media daily

78% of dads surveyed are watching YouTube daily

Dads prefer to listen to podcasts on Spotify (27%) over Apple Music (14%)

Nearly half (45%) of dads are in the market for a new car or truck

One third (32%) of dads intend to travel for business this year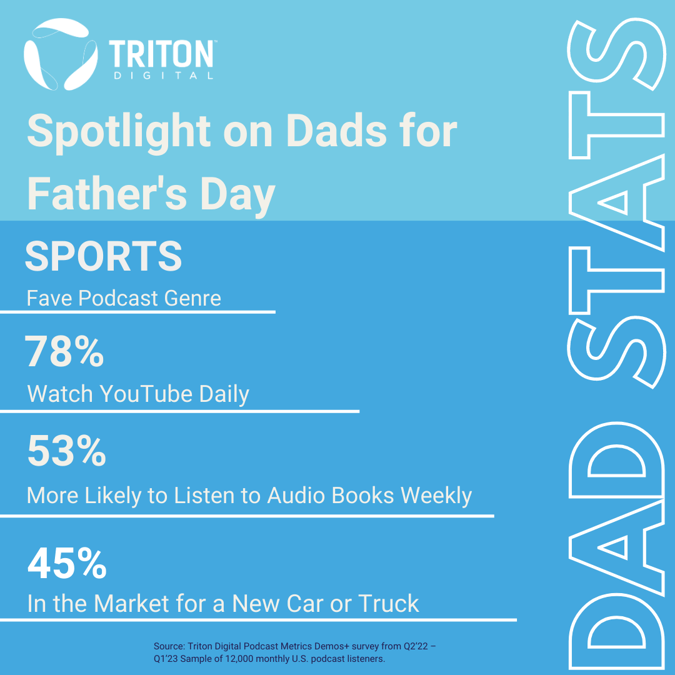 We've done the hard work for you and rounded up the top picks of podcasts which men are into right now. Pop your earbuds in and enjoy! Happy Father's Day to Dads everywhere!