Earlier this summer, Triton Digital announced the acquisition of Manadge, an advertising intelligence platform specializing in programmatic advertising. Manadge enables its publishers and demand partners to see advertising-related data and analyze real-time performance via an intuitive dashboard. With this acquisition, Triton further demonstrates its commitment to providing robust tools to enable growth in the global audio industry.
The Manadge platform will enable Triton Digital's publishers, sales houses, and demand partners to analyze advertising data better and make smarter data-driven decisions for their business. Automation lies at the core of their approach, simplifying customer workflows and enhancing their daily operations.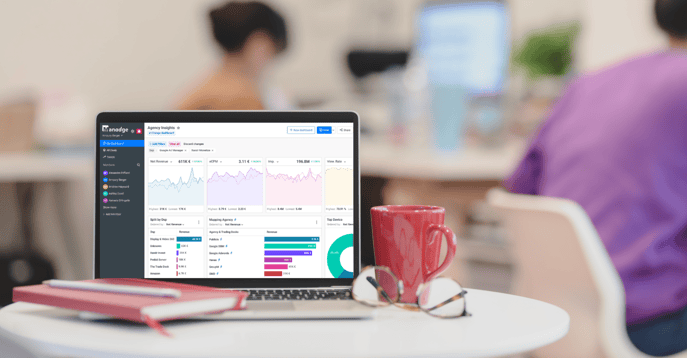 Their primary mission is to simplify access to the multitude of programmatic platforms and to automate all the mundane manual tasks associated with managing direct and programmatic advertising. Manadage helps maximize ad revenues and empowers Publishers to take control of all demand partners by using its integrated advanced analytics and automation platform. Sales and AdOps teams rely on the Manadge platform daily to gain a clear view of buyers, agencies, and advertisers. With Manadge, Publishers can identify advertising revenues and performance across AdServers and SSPs, strengthening their decision-making abilities.
Given our recent acquisition, the Manadge team will join us at DMEXCO in Cologne, Germany, where they will showcase their advertising analytics solution. Request a meeting with Nathan Venezia, Manadge CEO, or stop by the Triton Digital Booth in the World of Tech Pavillion, Booth B-45 | Hall 07, September 20th & 21st, 2023.
We invite you to book a meeting with the Manadge and Triton team at DMEXCO, Europe's leading digital marketing and tech event. Learn more by dropping by our booth.