We've been hard at work on several new capabilities within AMP CMS that will take audience interaction and engagement with your site to the next level! Today, we are excited to announce that Theme Customization, Splash Pages, Peel Ads and Breaking News are now available within AMP CMS. Continue reading to learn more about each of these capabilities and how you can leverage them today to enrich your site and increase your audience engagement.
Theme Customization
You now have the ability to create customized themes for your websites. Whether you wish to make seasonal site changes or add new and exciting imagery through sponsored background takeovers, we make it easy to fine-tune not only the background of your website but also the masthead, navigation styles, and more.*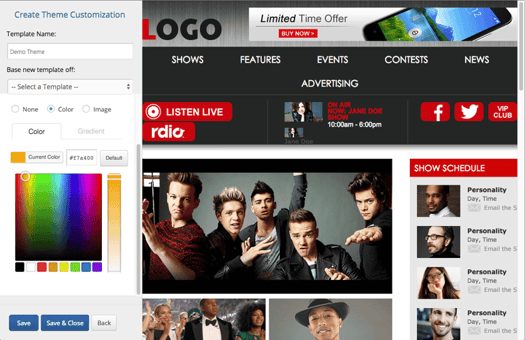 Splash Pages
Promote exciting events, videos, and other important media by adding a splash page to your homepage. Visitors see a splash page even before your homepage, guaranteeing prime visibility of your media and message. The splash page setup is quick and easy and allows for both images and HTML.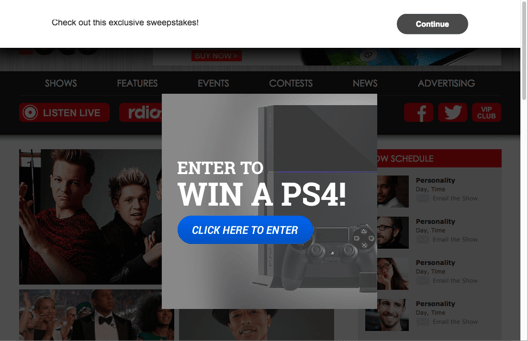 Peel Ads
Increase advertising opportunities by adding a peel ad to your site. Peel ads leverage the top right corner of your site, providing you with additional ad space without impacting your existing inventory. Increase your advertising dollars and audience engagement by adding these impactful ads to your site.

Breaking News
Keep your audience informed with the new breaking news feature. This capability enables you to enter a major news story, event, notification, headline, etc. into the breaking news box where it will then appear on every page of your website, garnering the attention it deserves from all your visitors.

Get Started Today!
Theme customization, splash pages, peel ads, and breaking news are available for you to begin using immediately within AMP CMS. If you need help getting started, feel free to reference the below quick start guides or contact us at solutions@tritondigital.com.
Also, don't forget to submit your feedback by visiting our product feedback forum!
* Note: Some sites may need to be updated to use the Theme Customizer. Please email help@tritondigital.com if you need any assistance.