There are many benefits that come with transcribing podcasts into text — from editing your episodes collaboratively before publishing, to improving a show's discoverability.
With Omny Studio, you can easily take advantage of these benefits by generating and editing a transcript of your episode and then publishing it to different places including a standalone episode page, the Omny Studio transcript embed player and in a video for social media.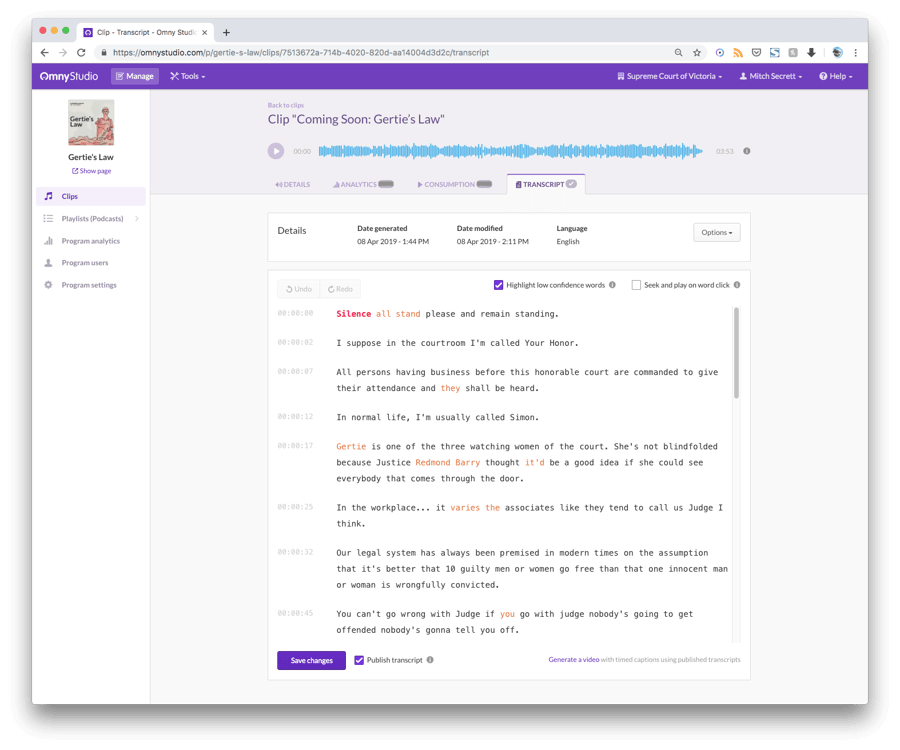 Generate and edit a transcript of your episode with Omny Studio
Lets go through the options for publishing your transcriptions with Omny Studio and the reasons why!
Make your podcast more discoverable…
Edison's 2019 Podcast Consumer survey results show that 'searching the Internet' is the most popular way that people claim to discover podcasts.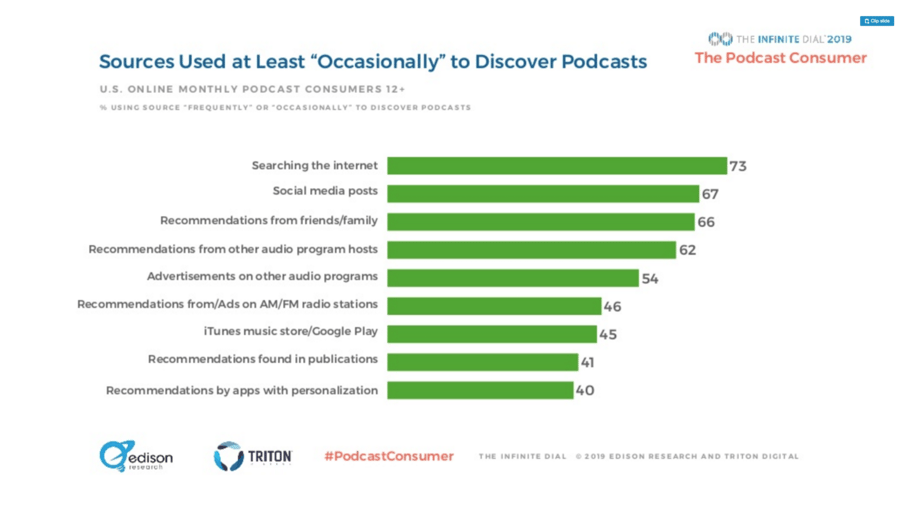 https://www.edisonresearch.com/the-podcast-consumer-2019/
By publishing every single word that has been spoken in your podcast, you're giving Google and other search engines more text to index which gives new potential listeners a fighting chance of finding you amongst the hundreds of thousands of other shows out there. With a simple Google search, your podcast could be uncovered by a new listener searching for a niche topic that you discussed on your podcast for example.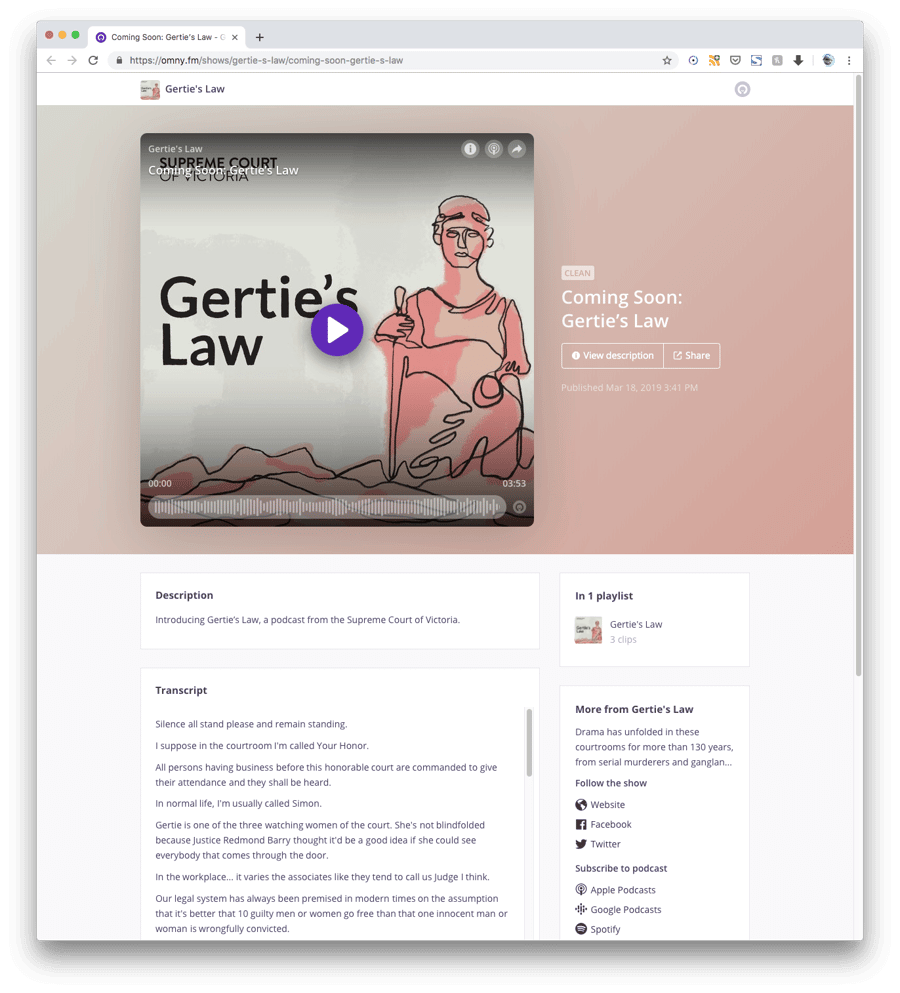 Publish your transcript to your omny.fm page like this one so that every word of your podcast is indexed by search engines, not just the title and description.
More accessible...
Not everyone is lucky enough to listen to podcasts. According to the World Health Organisation, over 5% of the world's population — or 466 million people — has disabling hearing loss.
Omny's new transcript player makes it possible for people with hearing loss to enjoy your podcast and it's also an enhanced listening experience for all listeners. Skip through to parts that you enjoy or copy and paste a highlight to share on social media.
MORE SHAREABLE…
The second most cited source for podcast discovery in the Podcast Consumer 2019 survey was from social media posts. Omny Studio's integration with Headliner allows you to create an engaging highlight video to share on social media alongside your subscribe links to build up your listener base.
Headliner has customisable templates for Facebook, Instagram, Youtube and Snapchat
WNYC has shown us that by sharing your audio as a video, publishers can garner up to 5x more engagement than by sharing a link or photo on social media. Publishing transcripts to these videos will increase engagement further and, according to 3 Play Media, can increase the completion rate of a video from 40 percent to 80 percent.
30 seconds — 5 minutes is a good length to aim for with the videos when sharing promotional highlights of your show on social media — people scroll through their feeds quickly so you need to try to catch their eye. Share a transcribed highlight alongside your Apple Podcasts, Google Podcasts and Spotify links to build your listener-base.
To learn more or to get started transcribing your podcasts using Omny Studio, visit www.OmnyStudio.com.