Earlier today, we announced our compliance with the Trustworthy Accountability Group's Inventory Quality Guidelines (IQG) initiative. This certification ensures that the inventory transacted through the Triton Digital audio ad exchange, a2x®, adheres to advertising industry standards and best practices that combat digital ad fraud, malware, and piracy in the digital supply chain.
So, what exactly does this mean for the buyers and sellers making transactions through a2x? Let me break it down for you: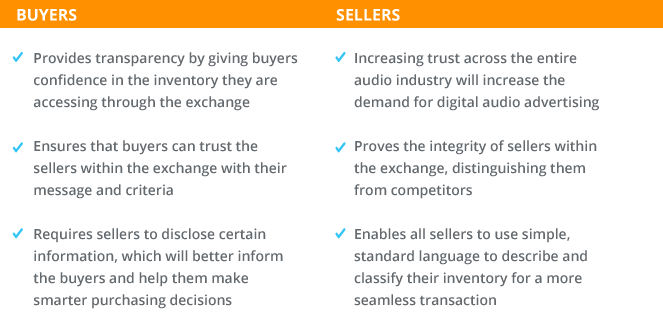 As we work to streamline the buying and selling process of digital audio inventory, it is of the upmost importance to us to facilitate quality transactions that meet all of the latest industry standards. That is why we not only completed an extensive training and self-audit, but also commissioned Ernst & Young to independently validate our adherence to the IQG guidelines. This third-party validation further demonstrates our commitment to quality and transparency.
a2x is the first audio ad exchange to be certified. Even better, a2x is the only digital audio supply to be certified.
If you would like to learn more about the Trustworthy Accountability Group, their Inventory Quality Guidelines, or how to get involved in a2x, please contact our team at a2x@tritondigital.com.
About the Author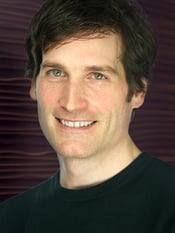 Benjamin Masse is a recognized programmatic advertising technology and interactive applications pioneer with more than 15 years of experience. Over this period, Benjamin has established synergies between business stakeholders and software development teams, delivering consistently innovative products. As SVP and GM of Advertising at Triton Digital, he spearheads product strategy and development for a2x (Triton's programmatic audio advertising exchange) and Tap (Triton's audio publishers ad server), products which monetize digital content for media companies and unleash advertising efficacy for media buyers. Benjamin holds a M.Sc. in Anthropology and Post-Graduate Diploma in Entrepreneurship and Management. As an accomplished musician, he fully appreciates the growing importance of connecting business, technology, and culture. Benjamin currently resides in Brooklyn with his family.