Triton Digital®, the global technology and services leader to the digital audio and podcast industry, announced today the expansion of its Webcast Metrics® monthly Ranker to Europe, the Middle East, and Africa (EMEA).
The Ranker is a list of the top digital audio stations and networks as measured by the Webcast Metrics streaming measurement service.
The first ever Ranker for EMEA was released today alongside the LATAM, US, and Global Rankers, providing insight into the top-performing streaming audio stations and networks throughout the region for the month of January 2019.
A review of the January data uncovered the following insights for the U.S. digital audio landscape.
Smart Speaker Listening Increases Sharply on the Weekends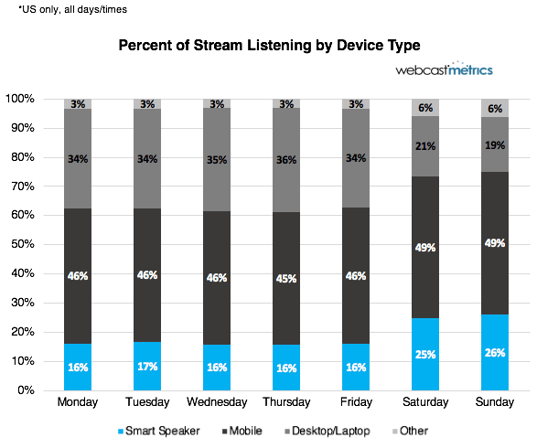 Streaming Audiences Choose Mobile in the Mornings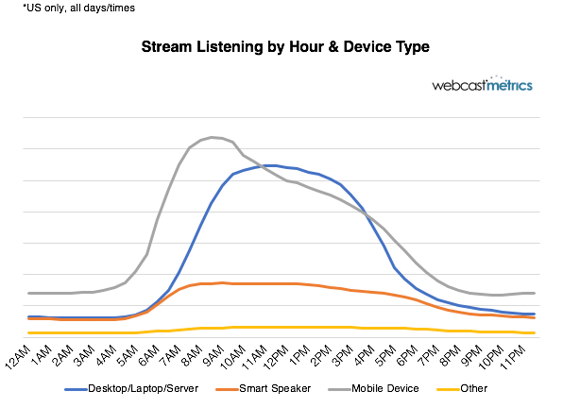 CHR and Country are Winning the Smart Speaker Race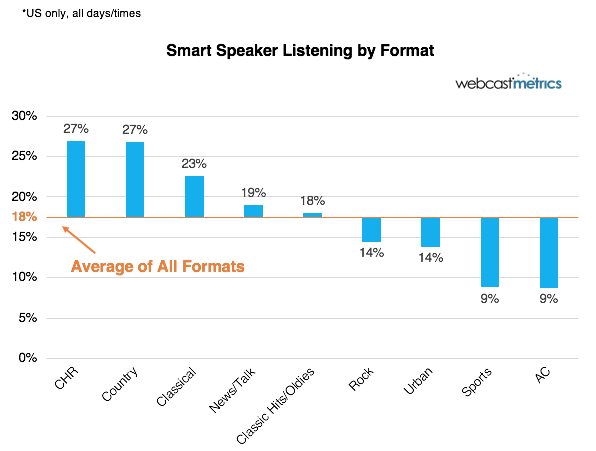 Click here to receive the Rankers in your inbox each month. Questions about the insights? Contact Ranker@TritonDigital.com.