ABU RadioAsia and Radiodays Asia join forces in Kuala Lumpur
The ABU's annual RadioAsia Conference was held together with Radiodays Asia over four days from the 4th to 7th of September, giving participants double the reason to meet in Kuala Lumpur, Malaysia.
After taking a hiatus due to Covid restrictions, Radiodays Asia was back in full force this year. The conference ran over two days, on 6th and 7th September 2022 and was held consecutively with the ABU annual radio conference event, which was on the 5th of September in the same venue.
This was the third edition of the conference for radio and audio development in the Asia Pacific region. Radiodays Asia hosted participants from all over the globe and Triton Digital was a proud sponsor. You could not miss our outstanding blue and white booth; it was buzzing with activity throughout this event.
Sharing Audio Insights
Richard Palmer, Director of Market Development for Asia Pacific at Triton Digital kicked off the event with a panel that discussed 'working better, harder but mostly smarter' at the ABU conference on the 5th of September. The panel focused on how public service broadcasters can work smarter and employ cutting-edge digital technologies to increase efficiency, save money and better serve our audiences, ranging from content production, technical innovations, organizational change, commercial opportunities, and audience engagement.
The session, moderated by Natalie Pozdeev, Program Convenor, AFTRS, emphasized the need for broadcasters to be agile and innovative as well as be conscious of the challenges of online and social media. Richard Palmer explained how businesses are now media content providers and not just broadcasters. He further explained that simple streaming was growing into advanced streaming, with more measuring techniques available.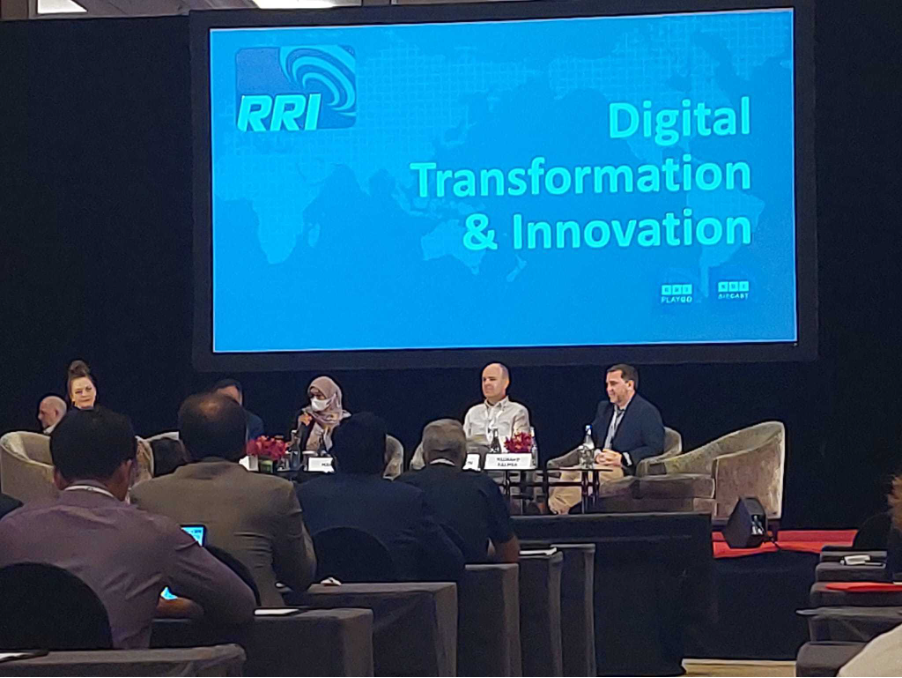 The Radiodays Asia conference kicked off on 6th September, with Stephanie Donovan, Triton's Global Head of Revenue, sharing insights on 'maximizing the power of audio to connect with listeners and grow your audience'. Stephanie's discussion was a good tie into Ben Cooper, Group Director, Content and Music, Bauer Radio, UK, and Francis Currie (International Audio Consultant, UK), who spoke on reinventing radio.
Stephanie gave a brief overview of Triton and the prediction it made 16 years ago that online audio would be a winner. She further highlighted some of the current explosive audio trends:
Audio consumption is up, t

ime spent on audio is a full 1 hour and 20 minutes longer in 2022.

Global spending is up, with our data showing that global spend is up 78%, APAC programmatic spend year to date is up 108% and Singapore specifically up 137%

.

In car listening for online audio and podcast listenership is increasing, with online audio and podcasting increasing 42% and 34% respectively.
With a focus on Triton product benefits, as well Triton's experience with helping publishers be successful with their online audio strategies, Stephanie gave a few takeaway pointers on how publishers can stand out:
Appeal to audiences through wide distribution of content on various platforms, measure your audience consumption habits and build loyalty and experience through subscription for your content in exchange for information.

Stand out to advertisers by targeting beyond your geographical location, be accountable and transparent. You also need to differentiate content to entice advertiser dollars as well as embracing all audio.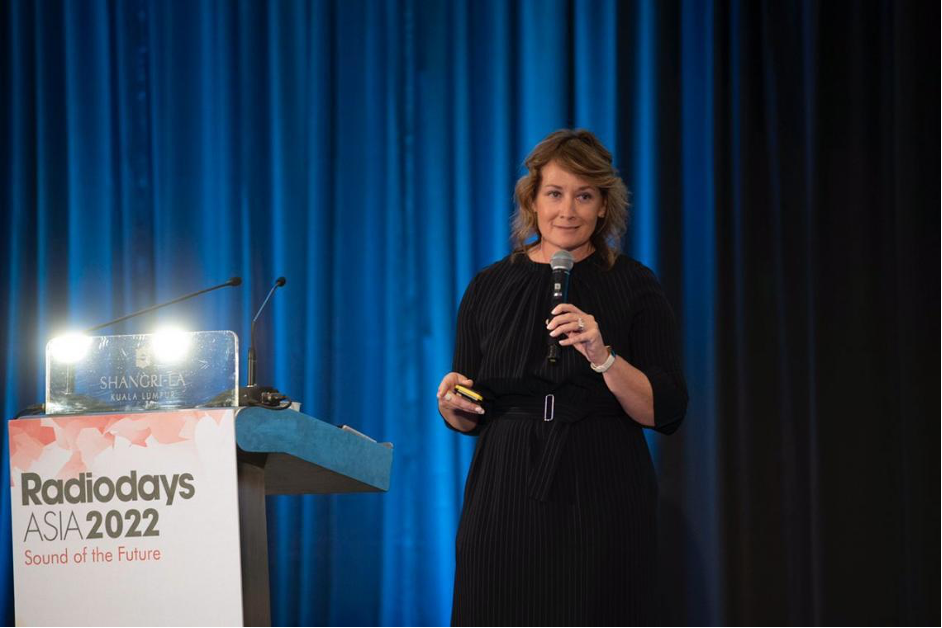 Podcasting topics dominated on day 2, the final day of the conference. Richard Palmer was part of 'What's next for podcasting' panel. The panel shared insights on podcasting growth and whether it will continue and podcasting predictions.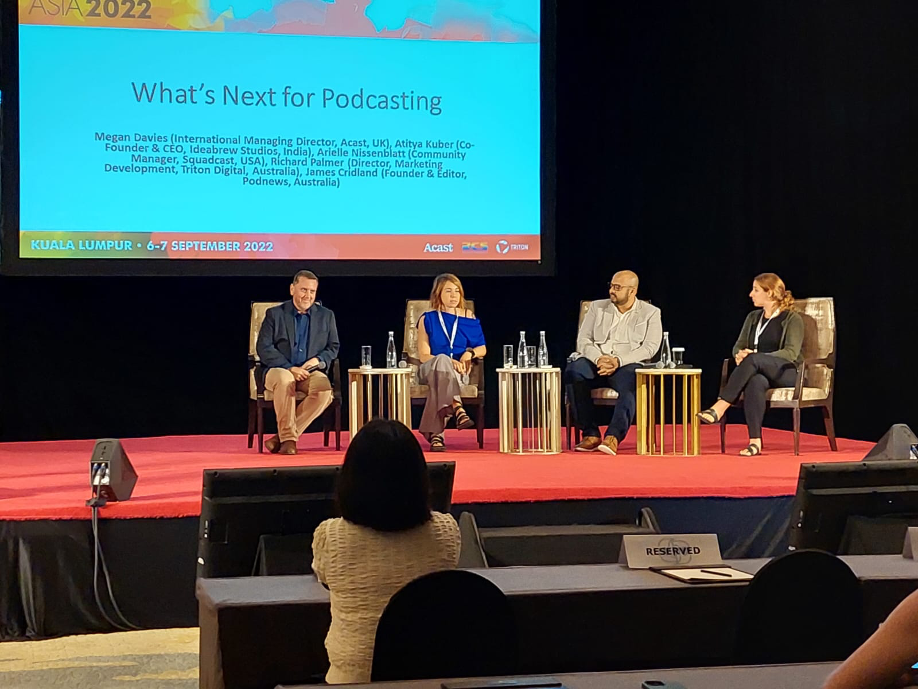 In reference to monetization, Richard advised that more work needs to be done to educate Asian Pacific markets on how to sell audio to advertisers. He also predicted that due to growth in audio, radio companies in the future will identify themselves as audio companies.
This event concluded on a high note, with participants having taken away great insights on the future of audio and podcasting.
Radiodays Asia 2022 focused on the exciting future and growth of the radio and audio industry for broadcasters in Asia. The worldwide rise in investment and usage of audio on new platforms, ushers in a new dawn for radio and a new golden age of audio.
Stay tuned for more from our next event in Cologne, Germany. The Triton Digital team will be at DMXECO, book a meeting and join us.