Back in 2010, the IAB Technology Lab kicked off The Real-Time Bidding (RTB) Project with the mission of spurring growth in RTB marketplaces through the creation of industry standards for communication between buyers and sellers. Supply and Demand side leaders came together to develop an API specification that would provide companies with an open protocol to automate the trading of digital media across their platforms, devices, and advertising solutions.
With the help of Triton Digital leaders, the latest version of the API Specification, OpenRTB 2.4, introduces digital audio as a standalone object within the protocol. This is a huge milestone for the digital audio industry for the following reasons:
It simplifies the process of transacting an audio impression. Without explicit support for audio, sellers would have to submit audio bid requests through the video impression type. Therefore, it would not be obvious if a request was being made for video or audio. With the introduction of the audio impression type, there is no longer any confusion. What's more, it helps sellers send a clear message to buyers that they support audio impressions.


It enables the creation of industry standards that are unique to audio. Three new attributes were added to the audio impression type, which are specific to audio: Feed, Stitched, and Volume Normalization.



Feed indicates the type of audio feed: Music Service (pureplay), FM/AM Broadcast, or Podcast.
Stitched indicates if the ad is stitched within the audio content or delivered independently.
Volume Normalization indicates the ad volume and how it's normalized to the content: None, Ad Volume Average Normalized to Content, Ad Volume Peak Normalized to Content, Ad Loudness Normalized to Content, or Custom Volume Normalization.
Outside of the introduction of digital audio as an impression type, another attribute was incorporated into OpenRTB 2.4, which will have a significant impact on digital audio transactions. This is the Exp attribute within the overarching impression type. Exp indicates the number of seconds that may elapse between the auction and the actual impression.
In digital audio, we don't always know when the ad break is going to occur. Therefore, we fetch ads ahead of time so that we are ready at a moment's notice. This, however, can cause a delay in the transaction because the actual impression may not occur until later. The Exp attribute gives the buyer a clear warning that a delay may occur, which they can then take into consideration when placing their buys.
Overall, the addition of digital audio to the protocol, as well as the introduction of delayed impressions, makes the buying and selling of digital audio within an RTB marketplace easier and more efficient, breaking down the barrier of entry for both buyers and sellers.
Contact us today If you are interested in buying or selling digital audio impressions through a2x, our programmatic audio exchange.
About the Author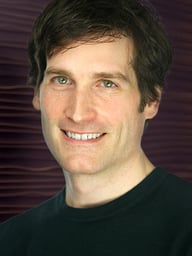 Benjamin Masse is a recognized programmatic advertising technology and interactive applications pioneer with more than 15 years of experience. Over this period, Benjamin has established synergies between business stakeholders and software development teams, delivering consistently innovative products. As Managing Director, Market Development and Strategy at Triton Digital, Benjamin spearheads market development and identifies strategic partnerships across the globe, working to enhance and grow Triton's international footprint. He also contributes to product strategy, prioritizing the roadmap according to market needs and requirements, both from the supply and demand-side. Benjamin holds a M.Sc. in Anthropology and Post-Graduate Diploma in Entrepreneurship and Management. As an accomplished musician, he fully appreciates the growing importance of connecting business, technology, and culture. Benjamin currently resides in Brooklyn with his family.