This will probably be the most meta blog or article I ever write. I'm going to talk about how to embed content within an article on LinkedIn, which I will do ... by embedding content within this LinkedIn article.
Why, you may ask? Fair question. I'm excited to share that Omny Studio, a Triton Digital company, has joined this list of supported providers, whose content can be embedded in LinkedIn Articles.
That means real playback on the LinkedIn platform, within the Articles experience for readers, with analytics flowing back into Omny. No more pasting a link which bumps readers (and potential listeners) out to the Omny.FM page and hoping they convert to a download.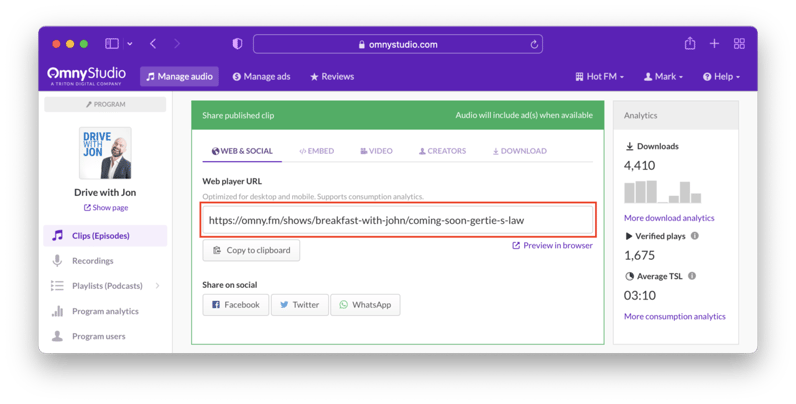 How can you use this functionality with your show and why would/should you?
I've written before on Medium (we'll see what that reference does to the LinkedIn search algorithm once this is published) about podcast marketing in blogs like this one and Omny has help articles showing you how to share audio on social media. We all know how important it is to have a promotion strategy which includes repurposing your content on other platforms. Audiograms and snippets for promotion on Facebook and Twitter serve a purpose, just like blogs and articles do.
LinkedIn say they currently have 850 million members in 200 countries and some third-party reporting from 2021 suggests that 16% of those members are logging in daily. That's not a small audience who could be reached, if the right article is shared to those looking for content and a thought leader to connect them with it.
Not sure where to start? Here's a LinkedIn article (at this point, this article is the Inception of LinkedIn articles) I came across with a great suggested how-to.
Want to start embedding your Omny player into LinkedIn Articles? Here's how.
Happy podcasting!