Tuesday, March 8th is International Women's Day, and what better way to celebrate then looking at some of the top genres and podcasts women have been enjoying over the past year!
We turned to Podcast Metrics Demos+, our enhanced audience metrics solution that provides person-level demographic, sociographic, media behavior and purchase intent data from across the United States, to find what women have been most interested in:
Top Podcast Genres for Females, By Age
True Crime

True Crime was the top overall genre listened to across females 18+. True Crime also claimed the top spot for females between the ages of 25-34, and females between 45-54.

Looks like we have no shortage of detectives ready to dive deep into cases, and occasionally, even help the investigators in real time!

Fiction

Fiction was the top genre for females ages 18-24. With no limit of compelling storylines to jump on, it is easy to see why the genre is such a fan favorite!

Kids & Family

Kids and family was the top genre for females ages 35-44. Podcasts have proven to be a great outlet for fun, education, or even a break from screen time for moms juggling hybrid learning and adapting to our new reality moving forward – so it's easy to see why!

News

News was the top genre for females ages 55+. With so much going on in the world these last few years, podcasts have played an important role in helping keep us up to date.



Top Five Podcasts Females Are Listening To
a.

Crime Junkie is for everyone and anyone obsessed with all things crime-related. This weekly podcast dives into whatever crime the hosts have been obsessing over that week in a way that sounds like you're sitting around talking crime with your best friends. (Source:

Crime Junkie

)
2. Morbid: A True Crime Podcast

- Audioboom


a. M

orbid is a true crime, creepy history and all things spooky podcast hosted by an autopsy technician and a hairsty

(Source:

Morbid: A True Crime Podcast

)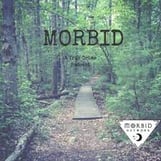 3. Dateline NBC – NBCUniversal News Group and SXM Media
a. Dateline NBC shares compelling true-crime mysteries, powerful documentaries and in-depth investigations. (Source: Dateline NBC)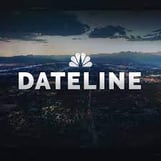 a. NPR's Up First podcast touts itself as the news you need to start your day, featuring the three biggest stories of the day, with reporting and analysis from NPR News in just 10 minutes. (Source: Up First)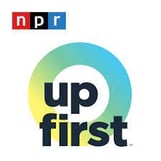 5. My Favorite Murder

with Karen Kilgariff and Georgia Hardstark– SXM Media*




a.

My Favorite Murder is a true crime comedy podcast hosted by Karen Kilgariff and Georgia Hardstark, with a community of listeners who call themselves "Murderinos." (Source:

My Favorite Murder

)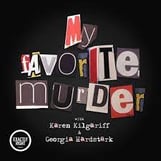 What platform are these women using to listen to these podcasts? We found they are more likely to use Apple and direct websites. And, another fun fact is that female podcast listeners are most active with social media in comparison to other media types. If you're interested in learning more about the top podcasts and podcast networks each month, be sure to check out our monthly US Podcast Ranker.
Demos+, developed in collaboration with Signal Hill Insights, delivers the first-ever integration of census and survey-based research methodologies to provide a consistent industry approach to demographic measurement. With Demos+, podcast publishers, advertisers, and brands, can leverage podcast audience metrics in an easy-to-use always on online interface to help inform podcast advertising and content decisions.
To learn more about Demos+, visit: https://www.tritondigital.com/press-releases/October-27-2021/triton-digital-combines-census-and-survey-podcast-measurement-data-to-launch-podcast-metrics-demos
*Top genres for females, by age, represents genres where women are the largest percentage of the total audience. Data is pulled from Demos+ survey April'21 – Dec'21, representative sample of 9,000 monthly A18+ podcast listeners
*Top five podcasts data is pulled from Podcast Metrics Demos+ February 2022 listener data
* The US Podcast Ranker lists the top 100 podcasts from participating publishers and networks in the United States
*Sales representation changing effective 4/1/22 for My Favorite Murder with Karen Kilgariff and Georgia Hardstark– SXM Media*