So that you never miss a beat, I've compiled a recap of some of the top audio and advertising stories from September 2016.
Dentsu Aegis Network Acquires Programmatic Shop Accordant Media

MediaPost by Tobi Elkin, 9/1/16
In its third acquisition this year, Dentsu Aegis Network on Thursday announced it will buy programmatic firm Accordant Media. Accordant has a propriety technology called Accordant ATS, which includes a data-management platform, custom data models, bidding, and analytics tools. The company employs 70 programmatic specialists and will become part of Amnet, Dentsu Aegis Network's programmatic buying offering.
Apple Rolls Out Its New, Personalized Playlists to Apple Music Subscribers
TechCrunch by Sarah Perez, 9/5/16
Ahead of Apple's iPhone event on September 7th, the company has begun rolling out new, personalized music playlists to Apple Music subscribers, who are beta testing the soon-to-be-released iOS 10 mobile operating system and macOS Sierra. Originally introduced at this year's Worldwide Developers Conference in June, Apple Music's new playlists are a direct challenge to Spotify, whose "Discover Weekly" playlist is so popular it saw 40 million users in its first year.
65% of Listeners Are Likely to Buy a Product After Hearing an Ad in a Podcast
AdWeek by Lauren Johnson, 9/7/16
Per the report, 65 percent of listeners said podcast ads increase purchase intent while another 45 percent said that they're likely to visit an advertiser's website after hearing an audio promo. Another 42 percent of listeners said they would consider a new product or service after hearing a plug for a brand, while 37 percent use podcast ads to help research brands. When it comes to how consumers listen to audio programs, 70 percent said that being able to listen to them on-demand is "very important," and 58 percent said they like being able to listen to exclusive content they can't get elsewhere.
Carat Revises 2016 Upward, Lowers 2017 Outlook
MediaPost by Joe Mandese, 9/8/16
Carat boosted its 2016 U.S. ad growth estimate three-tenths of a point to +5.0%, and increased its global outlook one-tenth of a point to +4.5%, citing, "a buoyant 2016, marked by high-interest media events including the UEFA EURO championship, the Rio 2016 Olympics and Paralympics, as well as the upcoming US presidential elections." Conversely, Carat downgraded its 2017 U.S. ad growth outlook two-tenths of a point to +3.8% and reduced its global growth forecast half a point to +4.0%. The data, which are based on current ad inventory prices derived from 59 markets across the Americas, Asia Pacific and EMEA, projects total ad volume will reach $548.2 billion this year. TV continues to hold the highest share of total media spend of 41.1% in 2016 - boosted by high-interest media events - it is expected to grow at a more moderate rate of +2.3% in 2017 with a lower predicted share of spend at 40.3%," Carat said in its new report, adding that other traditional media, especially print, would continue to erode as digital gains share.
BMI Annual Revenue Breaks $1 Billion
RAIN by Anna Washenko, 9/9/16
BMI reported revenue of $1.06 billion for its fiscal year ending June 30, the highest it has posted in the company's history. It also distributed $931 million to its songwriters, composers, and publishers, another record high on the back of a 6% on-year increase. Digital revenue increased 50% to $152 million for the year. BMI inked several deals in that space with businesses including Pandora, Apple Music, Microsoft, Sony's PlayStation Video, and Slacker.
US Digital Ad Spending to Surpass TV this Year / Digital Will Represent 37% of US Total Media Ad Spending
eMarketer, 9/13/16
According to eMarketer's latest ad spending forecast, digital will overtake TV ad spending this year for the first time. eMarketer had forecast in March that the shift would not happen until next year. By the end of this year, US digital ad spending will reach $72.09 billion, while TV spending will grow to $71.29 billion. That means digital will represent 36.8% of US total media ad spending, while TV will represent 36.4%. The strong performance of the digital ad market is being driven by several factors, including, not surprisingly, mobile and video. Mobile ad spending will grow 45.0% this year to reach $45.95 billion. As it grows, it will represent an increasing share of overall ad spending. By 2019, mobile will represent more than a third of total media ad spending in the US.
STRATA Agency Survey: Advertising Agency Confidence Dips Amid Budget Decline
STRATA, 9/15/16
A recent second quarter survey of advertising agencies conducted by STRATA, a Comcast Platform Services company, found that agency budgets and hiring remain flat as they see looming headwinds. Agencies report that almost half (49%) of clients are making "considerable" or "minor" budget cuts, while 31% of budgets will remain flat. A quarter of agencies say business will decrease in the second half of the year, the highest percentage seen in the survey since 1Q13. Reflecting budget concerns, only 33% of agencies report they are hiring new staff, a 21% decrease from last quarter, while 56% will keep staff levels steady. However, the percentage of agencies anticipating the need to reduce staff rose by 84% compared to the prior quarter, a 131% increase when compared to 2Q15. The survey also found that 55% of agencies say they are more interested in online/streaming audio than they were last year (up 4% from 1Q16). Fourteen percent said they were more interested in spot radio (up 8% from last year). Programmatic ad buying is capturing a larger share of ad spend as 12% of agencies plan on executing 40-60% of their buying programmatically, a 90% increase from a year ago. Another 28% of agencies intend to carry out between 10-20% of business programmatically.
Streaming Music Enjoys Revenue Uptick To $3B
MediaPost by Gavin O'Malley, 9/20/16
Through the first half of the year, retail spending on recorded music rose by 8.1% to $3.4 billion, according to fresh findings from The Recording Industry Association of America. At wholesale, value increased 5.7% to $2.4 billion. "Streaming in all its forms accounted for almost half of all recorded music revenues in the first half of 2016," Cary Sherman, Chairman and CEO of the RIAA. Over the first half of the year, there were an average of more than 18 million music subscriptions -- doubling the 9 million reported at the same time last year. Revenues from streaming services continued to grow strongly both in dollars and share of total revenues. During the first half of the year, streaming music revenues totaled $1.6 billion -- up 57% year-over-year. This accounted for 47% of industry revenues, which compares positively with 32% in the first half of 2015. First half revenues from subscription music streaming services surpassed $1 billion for the first time, growing 112% to $1.01 billion. "All ad-supported, on-demand revenue streams, both audio and video, collectively generated revenues of only $195 million in the first half of 2016 -- just 6% of the year's entire music market revenue," per Sherman.
Digital Audio On The Cusp Of A Power Surge
Inside Radio, 9/28/16
New distribution platforms have ushered in what some are calling a "golden age of audio." While advertiser adoption of digital audio has been relatively slow, a new survey of marketers conducted by AdAge with programmatic buying platform The Trade Desk predicts an impending boom for the medium. According to the numbers, that boom would translate to advertiser adoption of digital audio being expected to grow more than 65% in the next year, as detailed in the new whitepaper, "Programmatic and the Rise of Digital Audio," put out by The Trade Desk. Polled 469 U.S. marketers and agencies. It found that, on average, they devoted just 5.7% of their ad budget to digital audio during the past two years. But that rose to 7.2% currently and will reach 11.9% within the next two years. Meanwhile, 38.6% of respondents say digital audio is an important part of their marketing mix, with 12.6% calling it "extremely important." In the U.S. alone, ad-supported revenue for internet radio will increase from about $2 billion in 2014 to more than $4 billion in 2017, The ability to target by demographic, geography and device type is seen as a key driver of programmatic adoption of digital audio. When buying campaigns, 19.9% of survey respondents—including those who don't use programmatic—say they apply data to their digital audio buys, and 37.7% say they apply it to both digital and broadcast audio. However, 33.1% admit to not using it for either. But when just current and prospective programmatic users are isolated, those figures jump to 27% using data for digital audio buys and 51.1% for both digital and broadcast. Although many consider programmatic audio to be in its earliest days, 27.3% of survey respondents are already using it for their digital audio buying and 33.5% plan to use it within the next two years. Respondents using or planning to use programmatic for digital audio activity were almost 50% more likely to consider digital audio a very or extremely important part of their overall marketing mix.
Spotify Launches In Japan, The World's Second Largest Music Market
TechCrunch by Jon Russell, 9/29/16
After years of waiting, Spotify has finally launched its music streaming service in Japan. We reported earlier this month that the launch would happen before September is out, and the company just about delivered on that timeframe. Spotify has joined its ranks with its free service and the paid-for option which costs 980 yen ($9.60) a month. Japan is a hugely lucrative market for music. Sales are estimated at nearly $3 billion per year which makes it the world's second largest market behind only the U.S.
About the Author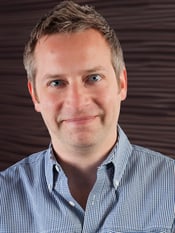 Mike Walter is a 21 year media industry veteran having previously worked at The Katz Media Group, Clear Channel, and Interep National Radio. Much of his time at these companies was spent as Director of Research for various divisions, working with stations on their national sales strategies. Mike holds a Bachelor's Degree from Manhattan College and resides in Los Angeles.