So that you never miss a beat, I've compiled a recap of some of the top audio and advertising stories from May 2016. I hope you enjoy!
Sony's Streaming Revenue Grew 57% In The Last Year
RAIN News by Anna Washenko 4/29/16
Sony Music Entertainment posted 57% growth in streaming revenue in the past 12 months. That increase more than offset the company's declining download revenue, but was not quite enough for it to break the $1 billion mark.
Sony's total revenue in the year through March rose 10% on year to 617.6 billion yen ($5.47 billion), while the recorded music business generated 412.7 billion yen ($3.65 billion), up 7.7%. Streaming accounted for 27% of all recorded music business revenue at 111.43 billion yen ($986 million). Downloads saw $767 million in revenue, 21% of the company's recorded music income. The combined digital sources outpaced the 38% share from physical sales.
Streaming Advertising Revenue Projected To Triple in 10 Years (SNL Kagan)
RAIN News by Brad Hill 5/9/16
The headline metric in this graphics-infused report is that ad-supported internet radio (pureplay only, not including terrestrial webcasting) is projected to nearly triple from $1.6-billion in 2015 to $4.7-billion in 2025. that upward-driving curve includes double-digit percentage growth through 2020, then diminishing incremental growth in single digits to 2025.
The takeaway is that pureplay ad-supported streaming in on a faster-growing track, and furthermore, will claim a growing percentage of the radio advertising business. The report notes that revenue growth, while vigorous, will decelerate over time. SNL Kagan observes that smartphone penetration might be nearing saturation, and also documents the demise or transformation of some streaming companies (e.g. Rdio's dissolution and Songza's acquisition by Google).
Beatport To Close Streaming Service, End Auction Process
RAIN News by Anna Washenko 5/11/16
Beatport announced that it is ending operation of its streaming service and mobile app. The official blog post said the change was an effort "to invest in what is most important to our business and our customers, rather than adding yet another choice to a sea of streaming services." The streaming platform, plus the Beatport News, its video livestreaming, and the events section will also close effective May 13. Beatport will be doubling down on the download store, its original business.
MediaOcean Acquires Media-Planning Software Provider ColSpace
MediaPost by Tobi Elkin 5/19/16
Ad-tech software provider Mediaocean on Thursday announced its acquisition of ColSpace, a provider of cloud-based, collaborative media-planning software, for an undisclosed sum. ColSpace's software aims to improve the planning and management of global marketing campaigns. The merger also extends Mediaocean's reach to more than 30 additional countries worldwide.
"Our acquisition of ColSpace allows us to integrate the entire workflow for greater automation and control, and for more visibility and flexibility to move budgets," Wise added. He said the ad-tech ecosystem needs open and neutral software providers for planning and buying.
Ad Spend, Up In April, Sees Sweetest Rise in Restaurants
Inside Radio 5/24/16
Advertising spending increased across many media arenas in April, providing a most welcome boost to media companies, according to the latest Standard Media Index report. Total ad revenues rose 7% last month, compared to the same period in 2015. Among categories, the report cited restaurants, prescription drugs and car manufacturers and dealers as strongest.
...UBS says that 6 of the top 9 categories decreased media spending last month, including a 34.3% decline for media and entertainment advertising and a 9.9% slide for telecom companies.
Among share of ad spending, auto represented the largest slice of the April total with 13.4%, followed by retail (11.6%) and financial services (10.1%). UBS also noted that in April, telecom, restaurants and financial services advertisers shifted the greatest share of spending for TV to digital, and recent meetings with Hollywood studio managers indicated that entertainment budgets would continue that shift trend. SMI says. Even so, digital continues to take in a rising share of media budgets, with April ad revenues up 15%. Radio was off slightly, down 1%, while newspapers dropped 16% and magazines were off 6%, SMI reported. The SMI captures 70% of total national U.S. agency ad spending.
Is Podtrac A Solution To True Podcast Measurement?
Inside Radio 5/25/16
Podcasters looking to better quantify their audience for advertisers now have a third-party service offering a free monthly ranking of the top podcast publishers. Podcast advertising company Podtrac has released its first Podcast Industry Audience Rankings, listing the top 10 publishers based on unique monthly audience, which quantifies audience size in the U.S. across all shows and episodes.
Podtrac says it measures 90% of the top podcasts, and plans to have close to 100% participation in the weeks ahead. Its current ranker covers 28 million unique monthly U.S. listeners, 38.5 million global, and 169 million unique downloads.
Podtrac says it is inviting all podcast publishers and networks to use the free measurement service, which uses similar metrics to those used by comScore and Nielsen for other media types.
NPR Expects to 'More Than Double' Its Podcast Revenue This Year
Adweek by Lauren Johnson 5/25/16
Thanks to monster hits like Serial and This American Life, podcasting has had a bit of a renaissance in the past year, and it's also fueling National Public Radio's digital revenue. Over the past year, NPR says it has more than doubled its podcast revenue, and the public media icon expects to see equally robust growth in 2016.
In terms of advertisers, big-name brands like Wells Fargo and smaller names like Squarespace are buying into audio-based programming. "We'll probably more than double this year, and, the year before, it tripled year-over-year, so we've been seeing really great growth over the past three or four years in podcasting. Just looking back, I think we're 10 times where we were three years ago," said Bryan Moffett, general manager of National Public Media, NPR's corporate underwriting division.
"We work with a lot of Fortune 100 [brands] that have been buying NPR on the broadcast side for years and they need scale, but they also want quality," said Gina Garrubbo, president and CEO of National Public Media.
Apple dominates how people listen—65 percent of programs are listened to on iTunes or Apple's Podcast app. Another 16 percent of people listen on another type of mobile device, and the remaining 19 percent of folks listen from apps including Stitcher, Overcast or another desktop browser. In total, 85 percent of podcast listening takes place on mobile.
In addition to the explosion of mobile and new interest from listeners, NPR has also added mid-roll ads—popping up in the middle of podcasts—in the past year. Previously, advertisers could only run pre-roll ads that give a shout-out to brand before a program begins.
Mixing up the placement of the ad is key, explained Garrubbo. "When it's a host-read mid-roll, our audience has a much better perceptions. It feels like less of an interruption," she said.
The Podcast Consumer 2016
Edison Research/Triton Digital 5/26/16
This presentation of The Podcast Consumer 2016 contains all new data on podcast users in America, derived from the Infinite Dial 2016 study from Edison Research and Triton Digital. The PDF (below) charts the rise of podcasting over the past decade, and also includes information on the following:
Demographics
Podcast Consumption
Device Usage
Social Media Behaviors
Other Media Behaviors
The updated Share of Ear ® for podcasting
About the Author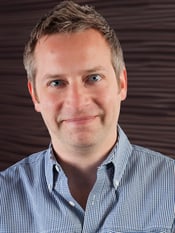 Mike Walter is a 21 year media industry veteran having previously worked at The Katz Media Group, Clear Channel, and Interep National Radio. Much of his time at these companies was spent as Director of Research for various divisions, working with stations on their national sales strategies. Mike holds a Bachelor's Degree from Manhattan College and resides in Los Angeles.