So that you never miss a beat, I've compiled a recap of some of the top audio and advertising stories from March 2016. I hope you enjoy!
Radionomy Launches Mobile App, Teams With Orange Radio
MediaPost by Ben Frederick 3/1/16
Radionomy, an online radio platform, announced a new mobile app today, available on iOS and Android. The service allows users to start their own radio stations and offers rewards to those who gain a large following. The streaming service has also been expanded to Roku and Samsung Smart TVs, and the company formed a strategic partnership with Orange Radio, which will distribute Radionomy content through its iOS and Android apps, and extend the company's reach to more than 100 countries.
ANA Study Finds Marketers Taking Programmatic In-House
MediaPost by Steve McClellan 3/3/16
With programmatic buying gaining huge traction in the marketplace over the past two years, many marketers are taking the practice in house because of concerns about transparency and fraud, according to a new study from the Association of National Advertisers and Forrester.
The survey found that the number of marketers using programmatic ad buying has exploded since a previous survey in 2014, with 79% of respondents saying they have made programmatic buys in the past year — more than twice as many as in the 2014 survey (35 percent).
At the same time, 31% of respondents said they have expanded their in-house capabilities to manage programmatic ad buying.
Study Finds Only 40% Of Digital Buys Going To Working Media
MediaPost by Joe Mandese 3/4/16
Despite current concerns surrounding transparency issues such as fraud, non-human traffic and "viewability," demand-side budgets for programmatic ad technology are expected to expand, according to an analysis released late Thursday by Technology Business Research (TBR).
The analysis, which is based on a TBR survey of 240 ad technology users in North America and Western Europe, estimates that only about 40% of digital advertising budgets are currently going toward "working media," and that the second-biggest allocation -- 31% of budgets -- is going to pay for technology used to process those media buys. Only 29% of the budgets are going to pay for agency services.
TBR said 48% of ad technology users said they are allocating budgets to demand-side platforms, or DSPs, for "direct-to-publisher" ad buys, but it did not provide an estimate for how much of it was being spent on secondary channels, such as advertising networks or audience exchanges.
Strata Agency Survey Sees Spike In Demand For Streaming Video & Audio In Ad Campaigns
Strata 3/8/16
Streaming video and audio options are heating up for advertising agencies, according to a fourth quarter survey conducted by STRATA, the leader in media buying and selling software. The survey found that three-quarters of agencies are more interested in streaming video than a year ago, and 54% are more interested streaming audio. Amid a backdrop of inventory and fraud concerns, streaming options are still providing a solid ROI for many agencies. Forty percent are fairly confident they are getting a good value out of their streaming video buys, while an equal amount aren't quite sure yet. Hitting the campaign's targeted audience remained a top focus as 44% said their online video buys are reaching their intended audience "most of the time" and 39% said it reaches them "only sometimes".
Programmatic buying continued to gain agency interest even as inventory concerns linger. Just under half of agencies plan on using programmatic to conduct 10-20% of their business this year, while 30% will refrain from using programmatic, the lowest percentage ever in the STRATA survey. Digital display is getting the bulk of the programmatic ad spend with 32% of agencies allocating 10-20% of their programmatic budget on display. Agencies seem apprehensive to test the programmatic TV space just yet, as only 12% of agencies are allocating 10-20% of their programmatic ad spent to TV, and only 7% trust programmatic to execute local TV orders. Agencies list audience targeting as the top benefit of programmatic (52%), followed by buying efficiency (47%). The quality of inventory (62%) and transparency of inventory sources (53%) are the leading concerns over programmatic.
Publicis Groupe Consolidates Its Media Agencies Into 4 Global Brand
Adweek by Katie Richards 3/9/16
A few short months after Publicis Groupe chairman and CEO Maurice Lévy announced a massive plan to restructure its entire network, the holding company unveiled today a plan for its media arm, Publicis Media, which aims to simplify its business. Under the previous restructuring plan, Publicis broke its agencies into four subgroups including Publicis Communications, Publicis Media, Publicis Sapient and Publicis Healthcare.
The Publicis Media group, led by Steve King, previously included Starcom Mediavest, ZenithOptimedia, VivaKi, Performics, MRY and Moxie. Moving forward, the group's six global agencies will be consolidated into four, with each agency being led by a global brand president.
Starcom, led by Lisa Donohue, and Zenith, led by Vittorio Bonori, will operate as two separate agencies.
Mediavest and Spark, under Brian Terkelsen, will combine to form the third
Optimedia and Blue 449, led by Andras Vigh, will comprise the fourth.
Publicis' programmatic arm VivaKi will remain part of the Publicis Media group, with its capabilities being folded into the overall hub, while "Performics will remain Publicis Media's global performance marketing brand and scale across all agency brands," according to the statement. No word on where Moxie and MRY will fit into the structure, as they were both mentioned in the initial Publicis Groupe restructure.
Publicis will no longer use the names Starcom Mediavest Group or ZenithOptimedia Group moving forward, "to better enable a flatter organizational structure."
TV Ad Spends Slips, As Mobile & Digital Video lead Online Gains
Inside Radio 3/10/16
In 2017, television, long the bellwether medium in advertising sales, will collect a total $72.01 billion in ad revenue, or 35.8% of total media ad spending in the U.S., according to the latest forecast by eMarketer.
Meanwhile, total digital ad spending in 2017 will equal $77.37 billion, or 38.4% of total ad spending. And digital's growth doesn't show any signs of slowing down. By 2020, total digital ad spending will rocket to $1.05 billion, while television will inch up to $77.17 million. For its part, broadcast radio, which only includes over-the-air advertising and does not take into account its fast-growing off-air and digital revenues, is expected to account for 7% of all ad spending in 2017 and its share will drop to 6.1% by 2020. However, radio stations are enjoying strong growth from non-traditional revenue sources, including live events and digital ad sales, and industry forecasts for growth in both of those categories are strong and trending positively.
Overall, eMarketer expects total U.S. advertising spending to increase 4.8% to $201.32 billion in 2017.
U.S. Ad Spend Up 10% In February, TV And Digital Climb
MediaPost by Wayne Friedman 3/16/16
Amid overall double-digit percentage U.S. advertising spending gains for February, TV's syndication, national cable and local cable advertising sales posted healthy improvements for the month -- less so for broadcast TV. Standard Media Index showed total TV advertising grew 5% in February versus the same period a year before -- this despite weak rating results for TV overall.
Digital media grew 21% overall with strong activity in video (up 43%); social media (adding 49%); Internet radio (gaining 63%); and ad network/ad exchange business (28% higher).
Joining digital radio strong growth in the month was traditional radio, soaring 22% during the period. Out of home added 10%. Magazines and newspapers were on the losing end -- down 5% and 17%, respectively.
Overall, U.S. ad spend for February was up 10%. SMI captures 80% of total national U.S. agency spend from the booking systems of five of the six global media holding groups, as well as leading independents. Group M is the one big media holding company that doesn't participate in SMI's data.
8tracks plans Regulation A Crowdfunded Equity Offering
RAIN News by Brad Hill 3/22/16
Music service 8tracks is filing for a Regulation A securities offering, hoping to raise $5-million or more through a public investment opportunity open to anybody. Required documents will be filed this week. After regulatory review, 8tracks expects the investment round to open by June.
Regulation A operates similarly to traditional equity investing or an Initial Public Offering (IPO). The difference is that investors needn't be qualified by income or registered as professional investors. It is SEC-regulated crowdfunding, in which participants buy slivers of company ownership for small minimum amounts that might be as low as $100.
The Recorded Music Industry Actually Grew In Terms Of Revenue In 2015
Forbes by Hugh McIntrye 3/23/16
According to a report released on Tuesday by the RIAA (Recording Industry Association of America), sales of recorded music amounted to $7 billion in 2015. That figure represents a 0.9% increase from the year prior, and while that may be a growth of less than one percent, that is still progress that is very, very welcome. The RIAA reports that increased revenues brought in from all types of streaming services offset the loss of digital downloads and physical purchases, which have been dipping for years now.
For the first time ever, streaming came out on top when looking at both how much money the categories (streaming, digital, and physical recorded music) brought in and what percentage of the total it constitutes. Streaming now accounts for 34.3% of all recorded music revenues in the U.S., while digital downloads are responsible for 34%, physical revenues are at 28.8%, and syncs are collectively at only 2.9%.
The report separates streaming services into three categories: on-demand (such as Spotify and Apple Music), radio services (like Pandora and SiriusXM), and "non-subscription on-demand options" (YouTube), but grouped all three together when examining the industry as a whole. According to the report, all three of those streaming types saw increases in monies earned last year, and for the first time ever, streaming revenues topped $2 billion. In fact, revenues for the streaming industry increased by a whopping 29% to $2.4 billion.
Digital revenues now account for 70% of all money brought in by recorded music, which is up from 67% in 2014.
SoundCloud Launches Go, Premium Service
USA Today by Jefferson Graham 3/29/16
SoundCloud hopes to entice its audience of music fans looking for remixes, demos and new music from unsigned bands and popular artists to spend money on getting unlimited music streaming as well.
The new offering differs from Spotify, Apple and the rest in that its singular focus is on listening to, discovering and sharing single tracks. There's no way, for instance, to click a button and listen to the entirety of the new Gwen Stefani "That's What the Truth Feels Like," album, for instance.
SoundCloud is in a unique position, as the most popular source for uploading music online. Facebook and Twitter, for instance, don't accept MP3 uploads. SoundCloud does.
SoundCloud has since raised $77 million in equity, and Wahlforss predicts "SoundCloud will be around for quite some time." New investors include former NewsCorp president Peter Chernin's The Chernin Group, and Institutional Venture Group.
Spotify Expected to Sign $1 Billion Financing Deal
The New York Times by Leslie Picker & Ben Sisario 3/30/16
Spotify is about to close on a $1 billion deal that would double the amount of financing the music-streaming company has raised since its founding a decade ago, people briefed on the matter said Tuesday.
The money comes in the form of convertible debt, which allows Spotify's investors to change their securities into equity at a future date, said the people, who spoke on the condition of anonymity because the deal was not yet public.
By using convertible debt, Spotify obtains the funds, without needing to change its valuation. The terms of the debt, however, may put pressure on the company to go public sooner. The company had an equity value of $8.4 billion last year.
Funds associated with the private equity firm TPG as well as the investment firm Dragoneer put in $750 million of the $1 billion, with the rest coming from other institutional investors, the people said. The transaction, which was placed by Goldman Sachs, is expected to close on Friday, they said. News of the deal was reported earlier by The Wall Street Journal.
The terms give the investors the ability to convert to equity at a discount to an initial public offering price, two of the people briefed on the matter said. The discount increases if Spotify waits longer than a year to do so, they said. The coupon payment on the debt would also continue to rise over time, the people said.
TPG Special Situations Partners, an $18 billion fund within TPG that does transactions other than leveraged buyouts, participated in the deal, as did TPG Growth, which has invested in other start-ups like Uber and Airbnb.
About the Author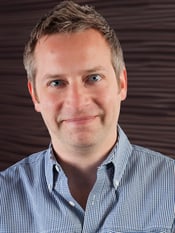 Mike Walter is a 21 year media industry veteran having previously worked at The Katz Media Group, Clear Channel, and Interep National Radio. Much of his time at these companies was spent as Director of Research for various divisions, working with stations on their national sales strategies. Mike holds a Bachelor's Degree from Manhattan College and resides in Los Angeles.