So that you never miss a beat, I've compiled a recap of some of the top audio and advertising stories from June 2016. I hope you enjoy!
Pre-'72 Ruling Could Reverberate Across Industry
Inside Radio 6/1/16
A California judge has indicated his agreement with CBS Radio that remastering a sound recording changes its copyright. And in doing so, he has tossed an infringement lawsuit brought by ABS Entertainment against the broadcaster over its use of pre-1972 recordings.
In a significant ruling with implications for all broadcasters that play pre-'72 recordings, U.S. District Court judge Percy Anderson accepted CBS Radio's position that the remastered versions of the recordings, which were released after 1972, aren't protected by state law and thus CBS doesn't have to pay to use them.
The ruling is expected to have repercussions across the industry. "As various appeals courts get set to weigh on the issue of pre-1972 recordings, Judge Anderson has just given radio operators some form of roadmap on how to publicly perform older works without liability," writes Eriq Gardner, senior editor at The Hollywood Reporter.
BIA: Radio Will Get 11% of Ad Pie in 2016
Radio Ink 6/3/16
In its spring "Local Advertising Forecast" update for 2016 BIA/Kelsey is forecasting consistent growth in local ad revenue over the next four years, which the company says will hit a total of $172.2 billion by 2020. Growth will be driven by big increases in mobile and social advertising, strong political advertising and an improving economy. So how does radio stack up against the other media? Let's find out.
BIA/Kelsey says by 2020 local online/interactive/digital advertising revenues will be $71.6 billion, representing 41.6 percent of total local media advertising revenues, up from 28.0 percent in 2015.
According to the forecast, the top five media (revenues and share of market) contributing to the local media pie in 2016 are:
Direct Mail: $36.9 billion (25% share)
Local TV: $21.9 billion (15% share)
Newspapers: $17.4 billion (12% share)
Online / Interactive: $17.3 billion (12% share)
Radio: $15.4 billion (11% share)
Scripps Adds Stitcher to Midroll's Podcast Reach
Inside Radio 6/7/16
Moving to corner a larger share of the fast-growing podcast market, E.W. Scripps has purchased audio on-demand service Stitcher for $4.5 million in cash. The eight-year-old spoken word audio aggregator will be folded into Midroll Media, the podcast network Scripps acquired in July 2015.
The deal gives Scripps a larger podcast footprint by marrying Stitcher's distribution and technology with Midroll's ad network and content creation. Scripps says the acquisition will help broaden Midroll's consumer base and technology capabilities.
Stitcher's 12-person workforce will join Midroll and operate out of San Francisco. Stitcher's general manager and VP of Product, Todd Pringle, will lead all of Midroll's product development and will have continued responsibility for the Stitcher's product development team. Scripps says Stitcher's sales and editorial staff will join their Midroll colleagues in their respective disciplines.
Radio Online Ads Continue Hearty Double-Digit Growth
Inside Radio 6/8/16
Total terrestrial radio advertising climbed 1.5% to $17.44 million in 2015—a slower rate of growth from a 2.6% upswing in 2014. And yes, there was a deceleration in on-air revenues, which inched up 0.73% to $16.1 billion. But terrestrial radio online advertising saw robust, double-digit growth, climbing 12.8% to $1.23 billion. That came on the heels of 12.4% growth in 2014 for broadcast radio streams.
The new radio outlook is part of PwC's "Global Entertainment and Media Outlook 2016-2020" released today (June 8). "This trend of online radio advertising making inroads into the overall traditional radio advertising market is set to continue," PwC says in the report. The result of ad dollars shifting from over-the-air to broadcast streams will cause U.S. terrestrial broadcast advertising to flatten over the next five years with a projected compound annual growth rate (CAGR) of 0.5% to $16.428 billion in 2020. But that modest uptick will be more than offset by a steady rise in terrestrial online radio advertising during the same period at a 9.2% compound annual growth rate to reach $1.8 billion in 2020. Factor in satellite radio subscriptions and advertising and total radio revenue will hit $23.02 billion by 2020, with a projected compound annual growth rate of 1.6%.
When revenue from advertising and subscriptions are combined, the U.S. radio industry pulled in $21.26 billion in 2015, according to PwC, making it the largest radio market in the world, accounting for nearly 50% of total global radio revenue. As evidence of its sheer scale, the U.S. radio market accounts for more than 12 times the radio revenue of the Latin America region.
Ad Clients Following Consumers To Streaming Audio
Inside Radio 6/10/16
As consumption of streaming video and audio continue to rise sharply, advertisers are, naturally, following the eyeballs and eardrums. Over half (53%) of agencies surveyed by advertising software firm Strata say they are more interested in audio streaming options than they were last year, a 15% increase over first-quarter 2015. Video sites such as Hulu and YouTube are also seeing major demand as 71% of agencies are more interested in advertising on those platforms than they were a year ago.
The first-quarter survey of ad agency execs shows the overall advertising economy looks strong: 49% more agencies project a rise in business in the second quarter over the same period last year, and 46% project their growth in the first half of the year to be better than the last half of 2015.
The survey also found that digital spend is increasingly being executed through programmatic exchanges. Toward that end, 37% of respondents say they trust programmatic to execute digital orders, a 22% climb over last quarter. And overall, more dollars are flowing to programmatic buying as agency trust in the technology improves for both digital and non-digital buying. Also, 21% of agencies plan on conducting anywhere from 20%-40% of their ad spend programmatically, a 50% increase from last quarter, while another 41% plan on executing between 10%-20% of ad buys programmatically.
First Quarter U.S. Internet Ad Revenues Hit Record-Setting High at Nearly $16 Billion, According to IAB
IAB 6/10/16
The Interactive Advertising Bureau (IAB) today announced that U.S. internet ad revenues have set a new first quarter high at $15.9 billion in Q1 2016, outpacing last year's Q1 record-setting $13.2 billion, according to the IAB Internet Advertising Revenue Report conducted independently by PwC US. That 21% year-over-year jump represents the sharpest spike in four years when compared to other first quarter earnings.
"These landmark revenues confirm the growing importance of interactive for brand marketers to reach consumers who are increasingly spending their time on digital screens," said David Doty, Executive Vice President and CMO, IAB. "Last year the industry reached its highest level of investment at over $50 billion, and this first quarter lays the foundation for what could very well be the biggest year yet for digital ad spending."
Twitter has invested in music streaming service SoundCloud
recode by Peter Kafka & Kara Swisher 6/14/16
Two years ago Twitter thought about buying SoundCloud, but ended up walking away from the music service. Now Twitter has bought a piece of SoundCloud instead.
Twitter has invested around $70 million in the music service, as part of a round that should end up in the $100 million-range, according to sources familiar with the deal. The round is expected to value SoundCloud at about $700 million — the same value that investors placed on the company in 2014, when it raised $60 million; since then it has also raised a debt round.
In a statement, a SoundCloud spokesperson said, "We can confirm that Twitter has made an investment in SoundCloud. Both companies facilitate and inspire contemporary culture to happen in real time while reaching millions of people around the world. This investment will enable SoundCloud to remain focused on building value for creators and listeners alike, and to continue the global rollout of many company initiatives such as our recently launched subscription service, SoundCloud Go."
Ad Blocking to Jump by Double Digits This Year/ More Than 25% Of Internet Users Will Block Ads This Year
eMarketer 6/21/16
Ad blocking in the US will continue to cause headwinds for online advertisers, as the phenomenon is expected to grow by double digits this year and next. In 2016, 69.8 million Americans will use an ad blocker, a jump of 34.4% over last year. Next year, that figure will grow another 24.0% to 86.6 million people. eMarketer defines an ad blocking user as an internet user who accesses the internet at least once a month via any device that has an ad blocker enabled. This year in the US, 26.3% of internet users—more than one in five people in general—will use an ad blocker.
This year, 63.2 million people will use an ad blocker on their desktop or laptop PC, vs. 20.7 million who will use one on their smartphone. In fact, 90.5% of ad blocking users will block ads on desktops and laptops, while just 29.7% will do so on smartphones. (There is overlap among the groups.) As the use of mobile devices grows, so too will the use of mobile ad blockers. The number of people using smartphone ad blockers will jump 62.3% this year, while the number of PC-based ad blocking users will grow 30.1%.
BitTorrent Launches A Music & Video Streaming App For iOS, Android, and Apple TV
The Verge by Jacob Kastrenakes 6/23/16
BitTorrent is coming to your TV, smartphone, and tablet — though not in the way you might expect. It's launching an app today called BitTorrent Now that basically sounds like a bizarro mashup of Netflix and Spotify, offering on-demand streaming of videos and music, but largely from independent artists you've never heard of.
For the most part, BitTorrent Now is going to be like any other streaming app. You'll open it up, browse for something to watch or listen to, and click play. The big difference is that most of what you're browsing will be from smaller artists. They won't be limited to just music and video, either; BitTorrent says it'll support streaming of VR content and pretty much anything else that people want to upload.
BitTorrent has been building out a content catalog for a few years now with its Bundle format. It's managed to attract some major artists — including Thom Yorke, Moby, and David Cross — with 30,000 people in total using the platform to publish their work.
About the Author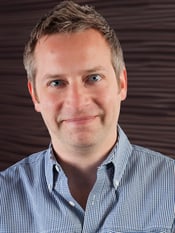 Mike Walter is a 21 year media industry veteran having previously worked at The Katz Media Group, Clear Channel, and Interep National Radio. Much of his time at these companies was spent as Director of Research for various divisions, working with stations on their national sales strategies. Mike holds a Bachelor's Degree from Manhattan College and resides in Los Angeles.