So that you never miss a beat, I've compiled a recap of some of the top audio and advertising stories from July 2016. I hope you enjoy!
At CBS Radio, Joy, Relief Come with IPO News
Inside Radio 7/7/16
It was all smiles at CBS Radio stations yesterday when news broke that parent company CBS Corp. will file to take its radio division public by the end of the month. That will end chances of a sale or merger with another company for the 117-station radio group.
CBS Radio may be worth about $2.9 billion according to Bloomberg Intelligence estimates. Radio delivered a fat $1.2 billion in revenue for CBS in each of the past three years, according to Jan Dawson, founder and chief analyst at Jackdaw Research, an advisory firm for the consumer technology market.
Mediaocean Acquires Invision, Moves Into TV Ad Sales Workflow
MediaPost by Joe Mandese 7/7/16
Mediaocean, the dominant provider of media-buying and payment processing for agencies, has acquired Invision, a company specializing in processing "cross-device" media sales for major media companies. The deal is the latest in a string of acquisitions and partnership deals meant to transform Mediaocean from a data processor and bill payment service provider to an end-to-end provider of media buying and selling software for supply and demand sides of the advertising industry.
"As marketing transforms into multi-screen, IP-based cross media, the futures, spot and real time markets are converging," Mediaocean CEO Bill Wise said in a statement announcing the deal this morning.
Amazon's Audible Introduces Podcast Subscription Service
Ad Age 7/7/16
There are several hundred thousand podcasts available through Apple's podcast app, and all of them cost the same amount: nothing. Starting today, you can have access to a far smaller slate of podcasts for a few bucks a month over at Audible, the audio books service owned by Amazon. Audible is betting that avid podcast fans will pay $4.95 per month for Channels, an exclusive selection of ad-free original podcasts, comedy performances and audio renditions of written articles. The subscription is free for current Audible members.
Audible is starting off small but plans to expand quickly. When it launches, Channels will have a collection of sketches of American presidents, a comedy show starring Eugene Mirman and an eight-part scientific and cultural examination of human breasts. Audible has about 40 others in production.
A lot of people don't think there will be a Netflix of podcasting. Andy Bowers, chief content officer of Slate's Panoply Network, said the best chance for a subscription model to work would be to offer one that offers ad-free versions of many of the most popular podcasts that exist today. "Short of that -- and I don't see anyone doing that at the moment -- I think the ad-supported version is here to stay for a while," he said.
Still, a handful of other podcasting businesses have begun experimenting with paid premium services. Acast, a podcast app, created an option for its podcasters to begin charging for content earlier this year. Midroll Media charges $4.99 a month for a service called Howl that offers access to original shows and archives of popular podcasts like "WTF with Marc Maron."
Streaming Music Leader Spotify Challenged By Apple, Amazon, Pandora
Investor's Business Daily by Patrick Seitz 7/8/16
After a decade of decline, the U.S. music industry is expected to see a compound annual growth rate of 4% from 2016 through 2021, led by rising adoption of streaming services, Cowen said. Revenue from on-demand music services will double by 2021 and will rise from 18% of industry revenue this year to 40% by 2021, Cowen predicted.
U.S. music sales are predicted to rise nearly 25% from about $7 billion this year to $8.7 billion in 2021. On-demand streaming music is seen more than doubling, from $1.7 billion in 2016 to $3.5 billion in 2021, Cowen said.
Spotify has 30 million global subscribers, followed by Apple's 15 million. In the U.S., Spotify has an estimated 8 million paid users, compared with about 4 million for Apple Music, Cowen said. Spotify is able to use its free-service tier, which includes ads and slightly less functionality, to convert customers to its paid service. Spotify has about 100 million active users worldwide.
Apple's main strength is its iPhone user base, estimated at 580 million worldwide. But Apple Music's monthly churn rate is 6.4%, or nearly three times higher than Spotify's 2.2% monthly churn, says Cowen. Churn refers to the percentage of customers who cancel subscriptions each month.
Based on its monthly survey of 2,500 U.S. consumers, Cowen estimates that 12 million U.S. households pay for at least one music streaming service. The number of streaming music subscriptions is about 16 million when accounting for consumers who subscribe to multiple services.
Cowen forecasts 18 million paid on-demand streaming music subscribers in the U.S. in 2016, rising to about 31 million in 2021.
Music Biz/LOOP Study: Millennials Turn from Radio to Embrace Streaming
Music Business Association 7/12/16
The Music Business Association (Music Biz) and data partner LOOP (Lots of Online People) will unveil "Music & Millennials," the first in-depth report from the member-exclusive Music Biz Consumer Insights portal, today at 2 p.m. ET during the "Music Biz Consumer Insights Powered by LOOP" webinar. Based on a study conducted by LOOP in May 2016 with 3,014 U.S. respondents, the report breaks down a variety of music consumption patterns by age, providing unique insight into the habits of the millennial generation.
The report shows that 15-to-19 year olds have embraced on-demand streaming as their format of choice, accounting for 51% of their total listening time on a typical day (more than double the overall average of 24%, which includes all age groups). This comes at the expense of more traditional formats, most notably AM/FM radio. While broadcast radio still accounts for the highest listening share among the general population at 35%, 15-to-19 year olds reported that they spend only 12% of their time with the format despite a weekly reach of 65% (on par with the overall average of 78%). This indicates that even though millennials are being exposed to radio, they are not engaging with it, and on-demand streaming is making up the difference.
This is further reflected in millennials' device usage. AM/FM radio receivers again topped the overall tally, accounting for 33% of the general population's listening time. However, 15-to-19 year olds bucked the trend once more, saying the device only accounts for 11% of their time. Instead, they rely heavily on connected devices like smartphones, which accounted for 41% of their listening time, more than double the overall average of 18%. This also explains why 15-to-19 year olds are far more likely than the general population to upgrade to a premium streaming account because they want to access the service on their mobile phone. According to the report, 40% of this group cited mobile access as a major factor in the decision to upgrade, compared to only 29% of the general population.
In addition, the report shows that, for the first time, YouTube has overtaken broadcast radio for music discovery among the general population. When asked how they typically discover new music, 34% of all respondents cited YouTube, while only 32% cited AM/FM radio. This was even more prevalent among 15-to-19 year olds, 56% of whom cited YouTube and 23% of whom cited AM/FM radio. However, recommendations from friends remain the #1 source for music discovery, cited by 46% of the general population. Among 15-to-19 year olds, it is neck and neck with YouTube at 56%.
French Charts Now Include Streams In Rankings
RAIN News by Anna Washenko 7/28/16
France's industry body SNEP announced that its albums chart will begin counting streams. All plays from both ad-supported and subscription tiers will be included in the calculation, although the most-streamed track from an album will be down-weighted to half its streaming total. The streaming equivalent album will be that adjusted total track streams divided by 1,000.
About the Author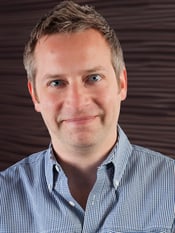 Mike Walter is a 21 year media industry veteran having previously worked at The Katz Media Group, Clear Channel, and Interep National Radio. Much of his time at these companies was spent as Director of Research for various divisions, working with stations on their national sales strategies. Mike holds a Bachelor's Degree from Manhattan College and resides in Los Angeles.