Google Is Folding All of Songza Into Play Music. But Songza Is Okay With That!
Google has a mixed record on acquisitions. Big ones, like Android, YouTube, DoubleClick and Keyhole (which became Google Earth) became cornerstones of the company. Some smaller buys, however, disintegrated — the products were absorbed or lost inside Google, and the founders rushed for the exit.
Here's one Google would like to tout: Songza, the curated playlist service acquired in July of last year. On Wednesday, Songza will inform its subscribers — around 5.5 million at the time of the acquisition — that Songza is no more. Its website and app are porting over to Google Play Music at the end of January, the culmination of a gradual integration of the streaming service's offerings into Google's.
Along with the Songza news, Google is also announcing that its free Play tier, launched in June, is coming to Canada. Songza is big there, apparently. The service caters to a niche, devoted audience, and its team is working on a similar offering inside Google, which may explain their easy assimilation into the Plex. Time will tell if its subscribers will revolt against the change, but Google seems to be taking the transition with care.
2015 Report: Streaming Grew 82% in the UK
RAIN News by Anna Washenko 1/6/16
BPI 2015 report medium The British Phonographic Industry has released its music market report for 2015. It finds that UK music consumption rose 4% in 2015 to a retail value of £1.1 billion. As with our first look at Nielsen's U.S. figures, streaming was a big factor in the overall growth. Last year saw 26.8 billion streams served to UK listeners, an 82% increase over the previous year, which put it at more than a fifth of the UK's total music consumption. If that figure was expanded to include music streams from video platforms, it would increase to 53.7 billion streams.
SoundCloud Starts 2016 With Fundraising Round
RAIN News by Anna Washenko 1/11/16
SoundCloud has raised 300 million krona (about $35 million) in debt funding. A representative for the online audio platform confirmed the arrangement with investment firm Tennenbaum Capital Partners. "It's an attractive option for companies like SoundCloud that have a solid credit rating, and offers an appropriate funding option for a company at our growth stage," the rep said.
Corus Buys Shaw Media
All Access 1/13/16
CORUS ENTERTAINMENT INC. has announced that it is buying rival Canadian media conglomerate SHAW MEDIA, INC. for C$2.65 billion -- C$1.85 billion in cash and C$71 million in CORUS Class B shares. The move, financed by RBC CAPITAL MARKETS, will result in CORUS owning the GLOBAL television network, 39 radio stations, 15 TV stations, 45 cable networks, animation studio NELVANA, and digital and content studio assets. The combined companies generated about C$1.9 billion in revenue for 2015, with C$619 million in adjusted EBITDA and C$430 million in free cash flow; the companies project about C$40-50 million in annual cost synergies from the merger within 24 months. CORUS will redeem its 4.25% senior unsecured notes due February 2, 2020 at closing, with C$550 million principal presently outstanding.
"We believe these two companies will form a winning combination. Their complementary mix of assets and strong management teams fit extremely well together," said SHAW COMMUNICATIONS INC. Executive Chair JR SHAW. "This transaction represents an exciting new chapter and allows us, as a family, to participate in what we see as a very successful future for CORUS, one that will support a vibrant Canadian broadcast system."
"This is a pivotal transaction that will create one of CANADA's leading integrated media and content companies, with the scale and media assets to succeed in the new regulatory environment," said SHAW CEO BRAD SHAW. "Our significant investment in the new CORUS demonstrates our commitment to the success of this powerful combination."
Pangis Becomes Xaxis COO -- And Most Powerful Woman In Programmatic
MediaPost by Joe Mandese 1/14/16
Nicolle Pangis, who began her career in a junior role at then-fledgling ad technology company 24/7 Real Media, has been named chief operating officer of Xaxis, the nearly $1 billion programmatic media company created by WPP, which acquired 24/7 Real Media in 2007.
The appointment is part of a reorganization following Xaxis founder Brian Lesser's appointment to CEO North America of parent unit GroupM, and Brian Gleason's appointment to succeed him as global CEO. The move makes Pangis the second most powerful person in Xaxis and one of the most powerful women in media.
Pangis, responsible for much of Xaxis' accelerated growth, most recently was its global chief revenue officer -- responsible for roughly $750 million of its global P&L -- and was a key player in several recent strategic moves, including Xaxis' integration with AppNexus.
In the following Q&A, Pangis explains her new role, what differentiates Xaxis from other programmatic media suppliers and some of the biggest misconceptions the market has about it.
Real-Time Daily: How do you divide your responsibilities with Brian Gleason? What does the COO do?
Nicolle Pangis: I'm responsible for product management, engineering, human resources, strategic partnerships -- any of the operational roles -- and Brian is taking more of the revenue side. I have a background on the sales side, but I also spent quite a bit of time in product and tech. I spent about 50% of my time on the front-end side of the business and 50% of my career on the operational part. Brian is a great person to work with, because we kind of complete each other's sentences on stuff. It's a good team.
Online Local Ads Forecast To Grow 37%, SMBs Increase Digital Spend
MediaPost by Gavin O'Malley 1/14/16
For the first time, online local advertising is on track to overtake all local analog media, this year. That's per a forecast from Borrell Associates, which expects digital to hog half of all local ad dollars in 2016.
On its own, online local advertising is on pace to grow by 36.9% -- outpacing last year's growth rate of 34.9%. According to Borrell the online share of local advertising revenue will increase from $48.3 Billion to $65.8 Billion, that's nearly 50% of all local ad revenue. Radio, according to this report, will decline from $10.2 Billion (8.9%) to just over $10 Billion (7.6%). Borrell claims that despite the fact that 90% of adults listen to radio every week, radio's problems include the loss of advertisers like auto dealers and the heavy competition from print, digital, and other radio stations.
Propelled by digital growth, the consultancy sees local advertising growing much faster in 2016 than many analysts assume. "Most people put it in the low single digits," Gordon Borrell, CEO of Borrell Associates, said on Thursday. "We're saying it's 16.4%."
Fueling Borrell's latest prediction are surveys showing that nearly 60% of small- to medium-sized business plan to increase digital advertising, this year. Also, more SMBs are pointing to social media as a lead-generation tool, Borrell finds.
Looker Snares $48M VC to Grow New-Gen Analytics Business
eWeek by Chris Preimesberger 1/15/16
New-gen analytics and business tool provider Looker on Jan. 14 revealed that it has closed a $48 million Series C funding round led by Kleiner Perkins Caufield & Byers, with participation from previous investors Redpoint Ventures, Meritech and Sapphire Ventures. The financing will be used to accelerate the company's growth through investments in sales, marketing, engineering and further international expansion. Including this current round, Looker has raised a total of $96 million since its launch in 2013.
Looker claims to be the only analytics tool that enables a data analyst to curate and centralize massive amounts of data--creating a crucial single source of truth--and to provide an easy way for every business team to quickly ask and answer their own questions. In a matter of only three years, Looker has experienced 400 percent revenue growth by expanding its customer base from 150 in 2014 to more than 450. New enterprise customers include Kohler, Intel, eBay, PayPal, Zillow, Yahoo, Sony, Autodesk and Etsy.
Others include disruptors from the retail, finance and tech industries, including Uber, Lyft, BuzzFeed, Warby Parker, Docker, TripAdvisor, Instacart, Oscar, Hudson Bay, Avant, Harry's, eShares and Stack Overflow.
Looker opened its first EMEA office in London last year and significantly increased its European customer base with the addition of Reed Online, Transferwise, Home24, Red Eye International and Yieldify, among others.
Looker announced major product updates and partnerships over the past year, including Looker Blocks, the first pattern language for analytics intended to make it easy for data analysts to quickly build a custom data platform with best in class metrics.

Looker grew its strategic partnerships with major data warehousing solutions to help customers quickly deploy a data platform wherever their data lives or however it is structured. Looker has partnerships with Microsoft, IBM, Oracle, Amazon, Google, Cloudera, Databricks, Hortonworks, Treasure Data, HP and Teradata.
IBM acquires Ustream
USA Today by Mike Snider 1/21/16
IBM's latest acquisition, live video provider Ustream, is also part of a new Big Blue enterprise: the Cloud Video Services Unit. Ustream, in operation since 2007, delivers live and on-demand video for customers such as The Discovery Channel, Facebook, NASA, Nike and Samsung. The San Francisco-based Ustream and other recent IBM acquisitions including cloud video company Clearleap will make up the new cloud video unit.
Podcasting At a Crossroads
Bridge Ratings Media Research 1/26/16
In 2016 30% of all persons in the study had ever listened to a podcast. For young adults 18-34 years of age almost half (45%) had ever listened to a podcast . Impressive. Yet weekly and monthly consumption for all persons remains low compared to other digital entertainment offerings. While the numbers are improving over 2015, it is our belief it could be much better.
About the Author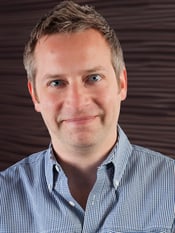 Mike Walter is a 21 year media industry veteran having previously worked at The Katz Media Group, Clear Channel, and Interep National Radio. Much of his time at these companies was spent as Director of Research for various divisions, working with stations on their national sales strategies. Mike holds a Bachelor's Degree from Manhattan College and resides in Los Angeles.