RIAA Announces New Certification Methods
FMQB 2/1/16
The Recording Industry Association of America (RIAA) today announced a new Album Award methodology for its famous Gold & Platinum Program. Effective today (2/1), the RIAA will include on-demand audio and video streams and a track sale equivalent in Gold & Platinum (G&P's) Album Award. The modernization of the program's album rule follows a similar update made to digital single certifications in 2013, when the RIAA first added on-demand streams to its Digital Single Award. Collectively, this now means that the program's benchmarks – 500,000 (Gold), 1,000,000 (Platinum) and 2,000,000 plus (multi-Platinum) – will count both sales and streams for single and album certifications.
After a comprehensive analysis of a variety of factors – including streaming and download consumption patterns and historical impact on the program – and also consultation with a myriad of industry colleagues, the RIAA set the new Album Award formula of 1,500 on-demand audio and/or video song streams = 10 track sales = 1 album sale. Also effective today, RIAA's Digital Single Award ratio will be updated from 100 on-demand streams = 1 download to 150 on-demand streams = 1 download to reflect streaming's enormous growth in the two plus years since that ratio was set. Seventeen titles are included in the inaugural certifications for the newly expanded Album Award.
RAB Finds Digital Revenue Projected To Grow For Radio
RAB 2/9/16
The radio industry grew its digital ad revenue 11.4% last year, to $550.8 million, and is poised to grow even faster this year, according to a comprehensive study conducted by Borrell Associates on behalf of the Radio Advertising Bureau.
Benchmarking: Local Radio Stations' Online Revenues, the 4th annual benchmarking report, showed that the average market cluster made $951,756 in digital sales last year, with the average station making $231,210. With forecast growth of 14%, the report said, digital advertising will account for 6.5% of station revenue by the end of 2016, a full point above what it was in 2015.
One-third of stations surveyed believe their sales reps are talking to the wrong buyers when trying to sell digital products. Three years ago, two-thirds believed that was the case.
Only 16% believe that radio sales suffer because reps are forced to sell digital advertising. That's down significantly since 2014, when more than half felt that way.
Conversely, 24% believe that digital sales suffer because reps focus on radio advertising. Three years ago, twice as many felt that way.
The average radio cluster received 0.26% of all locally spent Internet advertising. There were some, however, achieving 15 times that - up to nearly 4%.
Spain: Streaming Subscriptions Increased 35% In 2015
RAIN News by Anna Washenko 2/9/15
Spain's music market posted a second consecutive year of growth in 2015, according to Spanish industry organization Promusicae. Spending on recorded music last year totaled €160.2 million ($180.4 million), up from €149.9 million in 2014. Overall digital revenue drew closer to even with physical sales last year: 49.4% was digital and 50.6% was physical. Streaming contributed 82% of all digital revenue. Of the 2015 total revenue, €64.5 million came from streaming, thanks to a more than 35% increase to paid subscriptions to more than half a million paying customers. Promusicae predicted that 2016 would be the year for digital to overtake physical, particularly since physical sales declined 6.7% in 2015.
Rubicon: Brand-Direct Media Buyers Buy More Native Ads Than Any Other Mobile Format
MediaPost by Tobi Elkin 2/17/16
Brand-direct media buyers buy more native ads than any other mobile ad format, according to Rubicon Project's fourth annual Global Mobile Survey. The research, released on Thursday, found that 50% of brand-direct buyers prefer native advertising formats vs. 42% of agency-based media buyers.
Three-quarters of brand-direct media buyers say that between 81% and 100% of their mobile buys will be location-enabled, compared to 27% of media agency buyers.
Half of brand-direct media buyers say they plan to spend 81% to 100% of their mobile ad budgets in automated mobile private marketplaces (PMPs) in 2016.
Globally, advertising buyers (brands, ad agencies and programmatic buyers such as DSPs and agency trading desks) indicated that they would boost spending in programmatic mobile private marketplaces (PMPs) 27% in aggregate this year.
"Without a doubt, the most important global finding is the continued and dramatic forecast growth of automated private marketplaces, which we call 'orders' across all regions," Joe Prusz, SVP and global head of mobile for Rubicon Project, told Real-Time Dailyvia email.
Another interesting finding is the shift of some dollars formerly spent in private marketplaces to guaranteed orders (so-called "automated guaranteed"). This, he said, reflects the U.S. and Canadian markets' desire to automate the "laborious and painstaking process of sourcing, negotiating and buying media, executing guaranteed campaigns in real time, and then manually reconciling everything from performance and attribution to billing and reconciliation."
Podcasts Face Advertising Hurdles
WSJ by Steven Perlberg 2/18/16
Since the hit podcast "Serial" blasted into millions of earbuds more than a year ago, a wave of new shows and listeners have flooded the decade-old podcast business. About 17% of Americans over the age of 12—around 46 million people—listen to at least one podcast each month, up from just 9% in 2008, according to estimates from Edison Research last year.
That is all keeping large brand advertisers from pouring in money, leaving podcasts as a niche category. "I certainly believe that it's such a difficult and convoluted process to buy, manage and verify that [it] certainly has kept a lot of advertisers on the sideline," said Stephen Smyk, chief executive of Performance Bridge, which buys podcast ads on behalf of direct-response advertisers like glasses company Warby Parker and Harry's razors.
Advertisers are expected to spend about $35.1 million on podcasts this year, up about 2% from last year, according to ZenithOptimedia, which is owned by ad holding company Publicis. Meanwhile, marketers are still investing some $18 billion a year in radio and $67 billion in TV.
While the number of podcasts has taken off, a small group of publishers dominates the landscape. About 700 unique programs from the top 10 podcast publishers, including NPR, This American Life/Serial and WNYC, amassed 110 million downloads in the U.S. in December, according to podcast advertising firm Podtrac. Those top 10 podcast publishers account for about 40% of all monthly podcast listeners in the U.S., according to Podtrac's estimates.
"The stand-out success of a few podcasts has tended to cannibalize spending that would otherwise have been spread across less successful podcasts, instead of expanding the market substantially," Jonathan Barnard, head of forecasting at ZenithOptimedia, said in an email.
Ads in top programs can command $50 to upward of $100 CPMs, which represents the cost of reaching a thousand podcast downloaders. Media buyers compare podcast pricing to very premium online video. YouTube ads sold for an average $18 CPM in December, according to data firm SQAD.
Still, there are signs large brands may be testing podcasts. Matt Lieber, co-founder of podcast network Gimlet Media, which averages about five million downloads a month across shows such as "Reply All" and "Mystery Show," said he has worked with brands like Ford, Microsoft and Sonos.
Proponents argue that the medium is particularly effective for advertisers because listeners are trusting and attentive—and the hosts often read the ads. Podcasts like "This American Life" and "WTF with Marc Maron" have fandoms bordering on cultish.
Podcasts may also get a boost from the advancement of ad technology, like the growing ability to "dynamically insert" new ads into old shows and to target based on location.
Universal Music 2015 Earnings: Streaming Drove Revenue Growth, Predicts 'Enhanced Results'
Billboard by Glenn Peoples 2/18/16
Gains from streaming and Subscription services more than offset declines in physical product and digital downloads. Streaming and subscription services led Universal Music Group to a modest gain in 2015, accounting for 52 percent of the company's digital recorded music revenues in the second half of the year. The revenue figure and digital milestone were released in Thursday's earnings release by parent company Vivendi.
Streaming and subscription services accounted for 24% of UMG's total recorded music revenues in the second half of the year, double its share in the first half of 2015. Downloads' share of revenue shrank to 18% from 24%. Physical product's share fell modestly to 38% from 42%. Licensing rise slightly to 17 percent from 16 percent.
Data Concerns Slow Uptake of Programmatic Buying in Germany: Most marketers think automation puts their control of data at risk
eMarketer 2/19/16
Why is programmatic buying of ads and other marketing content lagging in Germany? Issues surrounding data ownership and processing are a big part of the problem, according to a December 2015 survey of marketing decision-makers by YouGov for the advertising technology firm Adform.
Advertisers have always been keen to retain control of their marketing data. In the Adform survey, 88% said this principle was important. But programmatic buying threatens to take data out of their hands. As a result, 52% of respondents said they weren't yet buying ads programmatically and had no plans to do so.
Fully 55% said that advertisers, publishers, agents and providers of ad tech solutions should work together to ensure the quality and transparency of data usage, and appropriate controls. Relatively few respondents voted to make any one of these stakeholder groups responsible for data quality and handling.
Volvo Adds Native Spotify Support to Its Product Line Globally
Car & Driver by Steve Siler 2/22/16
Volvo has announced that it will be the first manufacturer to globally integrate the Spotify music-streaming app in its products, starting this spring with the XC90, S90, and V90. The app will be accessible via the cars' Sensus touchscreen interface, the portrait orientation of which should look and feel familiar to Spotify users. The interface also will allow customers to input handwritten characters to access their music selection. A premium subscription to Spotify is required. While the Spotify app is currently able to be used in Volvo cars via Bluetooth and Apple CarPlay, Volvo says that the native application provides a richer experience and search functionality that the phone-based application cannot deliver.
CMOs Predict Budget Growth Despite Limited ROI Gains
MarketingCharts 2/23/16
CMOs in the US expect their marketing budgets to increase by an average of 6.9% over the next 12 months, according to the latest edition of the biannual CMO Survey from Duke University's Fuqua School of Business. That represents an uptick from a 5.5% increase forecast 6 months ago, and is in spite of limited proof of ROI and growth in that metric.
The Myth About Clicks, Mobile And Desktop
MediaPost by Laurie Sullivan 2/23/16
Advertisers looking for consumers to make a purchase, visit their stores or other real world business objectives continue to waste advertising dollars when relying solely on clicks, according to a white paper released Tuesday.
These results are intended to prompt advertisers that rely on clicks as a measure of success to question how much campaign success those clicks actually represent.
The white paper also suggests that text ads -- sometimes native advertisements -- that surround slideshows are designed to trick the user into clicking on the arrows in the hope they will go to the next slide. Users click on the ad instead, and the advertiser receives what they think is a valuable click. The publisher and ad vendor are rewarded with spend from that advertiser. Not all clicks from search engines or publisher sites drive engaged traffic.
Based on the data generated by more than 100 campaigns that drive users to brand sites with more than 10 pages tagged with post-click and view-through tracking tags, the users that click on ads, 3.00, actually visit fewer pages on average than users who arrive at the site through some other method, 8.45, according to the white paper.
As the time spent on mobile devices continues to grow, the white paper suggests that optimizing to clicks on mobile is a mistake for several reasons. CTRs increase with the smaller screen size of the device because it's easier for a user to unintentionally click on an ad while trying to navigate a tiny screen with their finger. This is the well-documented "Fat Finger Effect."
Clicks on mobile ads are notorious for not reaching the redirect URLs that are the intended destination. This usually happens because users who click on an ad unintentionally will stop the redirect before it happens, or because of network latency -- where users stop a redirect because of the time it takes to redirect the browser as well as the time involved for the destination page to load.
Advertisers should identify relevant KPIs that do drive business objectives, and investigate how these can be substituted for ad clicks as the metric that client looks at first. Create experiments by dividing campaign optimization between click-based vs business objective KPIs, but measure both against real business KPIs.
NBCUniversal Will Start Selling TV Advertising Programmatically This Fall
AdWeek by Jason Lynch 2/24/16
After two years of selling its digital video and display inventory programmatically, NBCUniversal is finally allowing programmatic buys on its linear networks as well. Today, the company announced NBCUx for Linear TV, which will launch as part of this year's upfront. "It's the industry's first national programmatic TV offering at scale," Krishan Bhatia, evp of business operations and strategy, said during a conference call with reporters.
As part of the new offering, "select advertisers now will be enabled to include traditional TV inventory in their automated media plans via a private exchange using a combination of their own data, third-party data sources and NBCUniversal's premium television inventory," said Lovinger. NBCU will make its inventory and pricing information available to "a select set of demand-side platforms," and the company's client and agency partners can combine that information with their own data sources to build a media plan against their own data sets and target audiences.
About the Author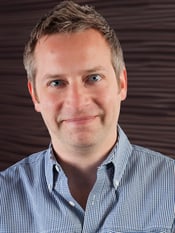 Mike Walter is a 21 year media industry veteran having previously worked at The Katz Media Group, Clear Channel, and Interep National Radio. Much of his time at these companies was spent as Director of Research for various divisions, working with stations on their national sales strategies. Mike holds a Bachelor's Degree from Manhattan College and resides in Los Angeles.