So that you never miss a beat, I've compiled a recap of some of the top audio and advertising stories from August 2016. I hope you enjoy!
Advertisers in Australia, New Zealand Boost Programmatic Spending
eMarketer 8/1/16
Programmatic advertising is experiencing rapid growth in Australia and New Zealand, with a new report suggesting a significant majority of marketers in the country plan to increase their budgets for the format in 2016. Based on a survey from AdRoll, which interviewed B2B and B2C advertising and marketing executives, 92% of respondents in the two countries expected their 2016 budgets for programmatic ads to increase or stay the same. It also appears that budgets are on the rise as well. In fact, 69% of respondents in Australia said they planned to invest between 10% and 50% of their 2016 budget in programmatic ad formats.
Meanwhile, in New Zealand, 63% of executive respondents said they planned to invest between 10% and 50% of their 2016 marketing budgets on programmatic.
This surprisingly quick shift in investment towards programmatic formats matches with research conducted by other sources. Take for example, a February 2016 investigation by Forrester Consulting on the adoption of programmatic buying among marketing and media-buying decision-makers in Asia-Pacific. According to that data, decision-makers in Australia beat out any other Asia-Pacific market studied, with 48% of respondents in the country confirming they had already adopted programmatic buying.
Streaming is Sony's Top Music Revenue Service in Q1
RAIN News by Anna Washenko 8/1/16
Sony Music Entertainment's latest quarterly results show the continued importance of streaming in the company's financial health. Quarterly streaming revenue from audio and video sources increased 39% from the year-ago period to 30.67 billion yen ($300 million). It is now the majority source of revenue for the label, pulling in about $25 million a week and accounting for 34.2% of the recorded music revenue.
Digital downloads fell 21% on-year to 16.61 billion yen ($162 million), securing a share of 18.5% of Sony's revenue. Physical revenue's share was 32.3%, a 13% decline to 28.86 billion yen ($282 million).
Total recorded music revenue was 89.71 billion yen ($877 million) in Sony's first quarter of 2016, up just slightly from 89.33 billion yen in the year-ago period following the yen's stronger growth against the dollar. In FY 2015, Sony reported streaming revenue growth of 57%, falling just shy of $1 billion.
Warner Posts 45% Streaming Revenue Growth for Q3
RAIN News by Anna Washenko 8/4/16
The latest quarterly earnings release is from Warner Music Group, and streaming revenue continues to be a standout for the label. Its third-quarter results included a 45% on-year increase to streaming revenue to reach an estimated $230 million. All digital revenue rose 19% to $348 million out of the company's $680 million total recorded music revenue for the period.
"Streaming revenue for the quarter was about double the size of download revenue, and was meaningfully larger than physical revenue," CEO Steve Cooper said. However, he did not share an exact dollar figure for streaming's contribution. This is a new trend for Warner, which also declined break out streaming revenue totals for its second quarter. But it is accounting for a big chunk of the performance. "Over the last five years, given our early embrace of streaming, it has grown from an insignificant portion of digital sales to our largest single source of revenue for the second quarter running," Cooper added.
TubeMogul Shares Dip More Than 20% After Earnings, Forecast Disappoint
MediaPost by Tobi Elkin 8/9/16

TubeMogul shares plummeted more than 20% in late trading on Monday after the company's disappointing Q2 earnings report and forecast came in much lower than Wall Street expectations.

Shares were trading at $12.64. TubeMogul reported second quarter revenues increased 22% year-over-year to $55.4 million, which fell short of analyst expectations of $58.2 million. Analysts, on average, had projected annual revenue of $229 million and total spend of $579.4 million, according to FactSet.

In the second quarter, all data was lower than expected. TubeMogul reported a loss of $3.8 million, or 11 cents a share, on sales of $55.4 million, with total advertising spend on its platform reaching $139.3 million. Analysts, on average, forecast a loss of 8 cents a share on revenue of $58.2 million and total spend of $146.2 million, according to FactSet. For Q3, TubeMogul reduced its annual forecast to sales of $217 million to $221 million and total spend of $558 million to $562 million.

TubeMogul CEO Brett Wilson stated: "Total spend in Q2 came in slightly below our expectations. The transition in ad spending from desktop to mobile is accelerating, and while this impacted our results, this is precisely the trend we anticipated, and we are well-positioned over the long-term as brands require multi-screen solutions. In particular, the investments we have made in our mobile offering over the last two years evidence our leadership. In Q2, mobile spend through our platform grew 146% and now makes up nearly 30% of our spend. In addition, Programmatic TV spend grew 143% year over year to over $20 million, nearly twice the level of PTV spend in Q1 2016. Cross-screen platform spend now accounts for 48% of total spend as mobile and programmatic TV growth accelerates."

The company said it saw growth in non-desktop pre-roll channels, as brands increasingly turn to software that enables them to gain incremental reach with audiences beyond traditional TV.
Pennsylvania To Tax Streaming Services
RAIN News by Anna Washenko 8/16/16
Pennsylvania may be the latest state to levy a tax against streaming and download services. The state is expected to enact a 6% tax on Spotify and other comparable services beginning Aug. 1.
Several state and local governments have explored this space of taxing digital goods, but the new laws have some language variants and potential loopholes that could spark legal debates in the future. For instance, the city of Chicago enacted a tax on "cloud" services, while Connecticut's law is ostensibly about digital downloads, but the way "downloads" is then explained includes any transmission without "tangible personal property," which would seem to cover streaming as well.
Government has often been accused of moving too slowly to accurately reflect the speed of technology's impact on day-to-day life, and this seems to be another example. Many of the new taxes appear to be motivated by budget shortfalls more than anything else, and it's a questionable choice to piggyback on this new technology without also taking steps to fully understand the nuances of it.
YouTube Signs Deal with Canadian Rights Agency
RAIN News by Anna Washenko 8/16/16
YouTube has inked a deal with the Canadian Musical Reproduction Rights Agency, marking a step toward increased rights management for the online video platform in the northern nation. CMRRA will license the copies of audiovisual content made by YouTube in the process of delivering that content to its audience. The rights agency said this licensing segment is "an opportunity for an entirely new revenue stream" for songwriters and publishers. It will be collecting royalties on the video service's advertising revenue via its existing platform, as well as on subscription revenue from any programs that roll out in Canada (such as YouTube Red).
A few intriguing developments in music and licensing have emerged from our upstairs neighbors. Fellow collection society SOCAN acquired Audiam, the U.S. digital rights specialist, in July. Streaming and digital services are becoming a bigger and more powerful part of the Canadian market, although there's still room for growth.
U.S. Ad Growth To Hit Record $178 Billion
MediaPost by Wayne Friedman 8/26/16

The U.S. advertising market is expected to grow at its fastest rate since 2010 -- nearly 6%. Upgrading its earlier forecast, London-based advertising researcher Warc says U.S. ad spend will rise 5.8% to a record high of $178 billion -- double the amount projected for the overall U.S. economy.

A previous December forecast had estimated the U.S. ad market climbing 4.9% for 2016.

U.S. TV spending will rise 6.6% to $68 billion this year, due to increased spending with the Rio Olympics and the U.S. presidential election. A year ago Warc says the U.S. TV advertising market sank 3.5% versus 2014.

U.S. digital media spending will grow at over double the rate of TV -- 13.7%. Overall, Warc says digital media will achieve near the same dollar value of the TV ad market this year -- and rising above TV next year.

In 2017, with no Olympics or political advertising, TV advertising will decline again, sinking 4.5% to $65 billion. Digital media will continue its steady rise -- 12.5% -- next year to $76 billion -- with half of that going to mobile platforms.

Two other growth areas among U.S. media segments are in-theater advertising, 5.1% and outdoor, 3.3%. Sinking categories are newspapers, 12.7%; magazines, 12.4%; and and radio, 2.8%.

Warc says $553.70 is expected to be spent on advertising next year for every U.S. person -- up $60 from 2012.
Streaming Is A Third of Universal's Recorded Music Revenue in H1
RAIN News by Anna Washenko 8/26/16
Universal Music Group's first-half results showed continued growth and dominance for streaming as a revenue source. Total recorded music revenue in the half was €1.83 billion ($2.07 billion) and streaming was responsible for 36% of it. Thus, streaming generated €653 million ($737 million) in the six-month period. Streaming and subscription revenue for Universal rose about 62% on-year for the half. As has become the industry's standard narrative, downloads suffered. Income from that outlet fell 29% for the period.
In all of 2015, streaming accounted for more than half of the company's digital recorded music revenue. It was a quarter of Universal's total revenue, and is on track to continue gaining share in the full-year 2016 results.
UMG's results are reported as part of parent company Vivendi's financial results.
About the Author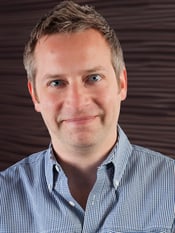 Mike Walter is a 21 year media industry veteran having previously worked at The Katz Media Group, Clear Channel, and Interep National Radio. Much of his time at these companies was spent as Director of Research for various divisions, working with stations on their national sales strategies. Mike holds a Bachelor's Degree from Manhattan College and resides in Los Angeles.