So that you never miss a beat, I've compiled a recap of some of the top audio and advertising stories from April 2016. I hope you enjoy!
The New York Times Launches A Podcast Team To Create A New Batch of Wide-Reaching Shows
NiemanLab by Laura Hazard Owen 3/31/16
Another news organization has decided to invest in podcasts, and this one's a biggie: The New York Times is creating a new audio team that will work to launch a batch of news and opinion podcasts this year and more in 2017.
To start, the Times will "launch a handful of shows with outside partners which, like Modern Love, have a strong prospect of quickly attracting a wide audience," Kinsey Wilson, editor for innovation and strategy (and formerly the EVP and chief content officer at NPR), and Sam Dolnick, senior editor, wrote in a memo released Thursday. (The full text is below.) The Times will then "use those shows as a platform from which we can build audience for shows produced within The Times that are as integral to our coverage as our live events and visual journalism efforts."
Samantha Henig, a Times senior editor for digital transition, will be editorial director of the new audio unit. The team Kelly Alfieri, executive director of special editorial projects; Diantha Parker, who will be an editor and senior audio producer; Pedro Rosado, who will serve as an audio producer; and audio producer Catrin Einhorn. (Parker and Einhorn both previously worked in public radio.) Adam Davidson, co-founder of NPR's Planet Money and co-host of Gimlet's Surprisingly Awesome, is an adviser.
Local Versus National And Cross-Platform Data Gaps Pose Planning Challenge
Media Post by Karlene Lukovitz 4/8/16
While data-driven and programmatic media buying are more in the spotlight than ever, it still all begins with media planning. "The world is moving toward programmatic or automated buying, but that's really down the food chain once the plan is developed," noted media consultant Maribeth Papuga, currently executive-in-residence at BIA/Kelsey, in moderating a panel on data-driven local marketing held during the organization's recent Brands conference. "Planners need to feel confident that whatever's going to happen on [the buying] end is actually going to deliver back" the expected strategy and results, she said.
One of the biggest challenges in that regard is that media planners and buyers alike are simultaneously blessed and challenged by the proliferating third-party and first-party data sources and platforms in play.
At the same time, as data sources and inputs multiply, "it's become much more difficult to know what to do with that data to make data-driven decisions about national versus local or different channel mixes," Cancro said. So one challenge is ensuring continuing education of planning teams on using data for decision-making, she said.
MediaVest continues to use some traditional data sources, including MRI, and the agency's optimization tools, to help determine channel mix, but those tools "don't necessarily feed the data we get from our clients, so that's a bit of a gap," she acknowledged.
Specifically, while there are "a lot of great national and local data sources out there, there continue to be gaps in what I'd call syndicated, readily available data in the marketplace," Shiffman said. "And as marketers and agencies have looked for more, some of those measurement and data solutions haven't necessarily kept up or led the path forward.
Triton Digital Releases February 2016 Ranker
Triton Digital 4/18/16
All measured clients within the Domestic U.S. reported a total of 4,753,593 Average Active Sessions (AAS) during the Monday-Friday 6:00AM-8:00PM (M-F 6A-8P) daypart, and 3,985,680 AAS during the Monday-Sunday 6:00AM-Midnight (M-SU 6A-Midnight) daypart. Overall streaming has seen steady growth when compared to February 2015. February 2016 AAS increased by 15.2 percent in the Domestic M-F 6A-8P daypart and by 14.5 percent in the Domestic M-SU 6A-Midnight daypart.
Worldwide Ad Spending Growth Revised Downward
eMarketer 4/21/16
Annual gains in worldwide ad spending will hover around 6% throughout the forecast period
Spending on paid media worldwide will climb 5.7% in 2016 to $542.55 billion, propelled by increased investments in digital advertising. This is lower than eMarketer's previous forecast, but still represents accelerated growth when compared with 2015 (5.0%).
This year, ad expenditures will be boosted by incremental spending generated around quadrennial events, most notably the US presidential election and Rio Summer Olympics, as explored in a new eMarketer report, "Worldwide Ad Spending: The eMarketer Forecast for 2016."
The outlook for global ad spending through 2020 remains optimistic and advertisers will allocate more dollars as stability returns to most major economies. Worldwide ad spending will reach $674.24 billion by the end of 2020, with annual gains hovering between 5% and 6%. However, growth will vary widely across individual markets based on a variety of factors including economic growth and advertising maturity.
U.S. Internet Ad Revenues Hit Landmark $59.6 Billion in 2015, a 20% Uptick over Record-Breaking Numbers in 2014, Marking Sixth Consecutive Year of Double-Digit Growth
IAB 4/21/16
Q4 2015 Reached $17.4 Billion, Rising 23% Over Same Period in 2014
Mobile Advertising Climbs to $20.7 Billion in 2015, a 66% Upswing Year-Over-Year; Digital Video Increases 30% to $4.2 Billion
U.S. digital advertising revenues reached an all-time high of $59.6 billion in 2015, according to the full-year IAB Internet Advertising Revenue Report, released today by the Interactive Advertising Bureau (IAB) and prepared by PwC US. This marks a 20 percent surge over the earlier record-breaking 2014 revenues of $49.5 billion – and represents the sixth year in a row of double-digit growth for the industry. In addition, the report shows that 2015's fourth-quarter numbers reached $17.4 billion, a 23 percent increase from $14.2 billion in Q4 2014, and an 18 percent increase from the $14.7 billion in 2015's third-quarter.
Rhapsody Announces New CEO
RAIN News by Anna Washenko 4/21/16
Rhapsody International has named Mike Davis as its first CEO effective immediately. The company is the parent organization for the Rhapsody and Napster streaming services. Davis' career most recently saw him as a TPG growth advisor and senior operating consultant for The Gores Group. He has also worked as CEO for Alliance Entertainment and Gavin De Becker & Associates, and did a stint as an executive vice president and general manager at Universal Music Enterprises.
Radio Posts Strong Q1 Gains in SMI Tally
Inside Radio 4/22/16
The first quarter delivered strong gains for radio advertising revenues, according to a new report from Standard Media Index. Radio ad volumes surged 6% during the first three months of the year when compared to the same period in 2015. However, they fell slightly in March, to the tune of 2% year over year. Meanwhile, internet radio ad spend shot up 49% during the month.
The SMI represents 80% of total national U.S. agency spend exclusively from the booking systems of five of the six global media holding groups. The total ad market grew 4% year-on-year in March and was up 8% for the first quarter when compared to 2015.
The top growth categories in March were consumer electronics (up 43%), prescription pharmaceuticals (29%) and automotive vehicles and dealerships (21%). As auto ad budgets increased, auto sales reached their highest monthly rate in almost 10 years in March to hit 1.66 million per month.
ASCAP Annual Revenue Breaks $1B Again
RAIN News by Anna Washenko 4/28/16
ASCAP posted more than $1 billion in revenue for the second consecutive year, but its total payouts to the music industry declined from 2014. The performing rights organization posted revenue of $1.014 billion in 2015, up slightly from its 2014 results, when revenue scraped past $1 billion for the first time. However, its 2014 royalty payouts to songwriters, composers, and publishers were more than $883 million; in 2015, it dropped to $867.4 million.
However, domestic distributions increased 6.2% on year to $573.5 million. ASCAP said the strength of the U.S. dollar against foreign currencies was responsible for the decline in revenues outside the country.
About the Author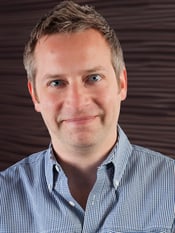 Mike Walter is a 21 year media industry veteran having previously worked at The Katz Media Group, Clear Channel, and Interep National Radio. Much of his time at these companies was spent as Director of Research for various divisions, working with stations on their national sales strategies. Mike holds a Bachelor's Degree from Manhattan College and resides in Los Angeles.