On Tuesday, January 26th, Triton Digital announced the addition of robust audit functionality within its podcast platform, Omny Studio.
The new audit log within Omny Studio provides an unprecedented level of tracking data that enables users to view who from within their organization or network have created, modified, or deleted a wide range of objects including chapter markers, clips, playlists, programs, and more. Additionally, the audit log can be utilized to track network and organization activity, such as user settings, invites and permissions.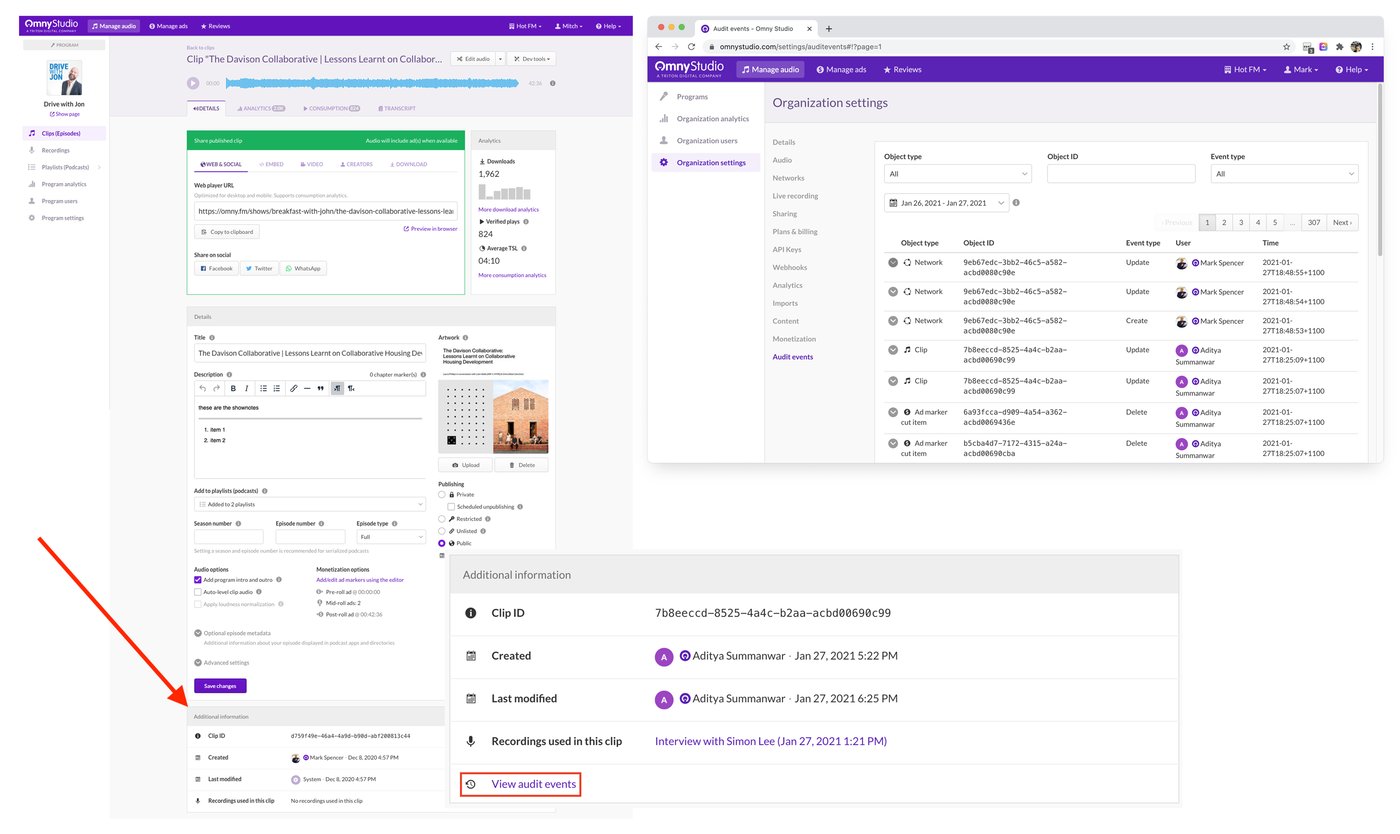 "We remain committed to providing our clients with powerful and innovative tools to support their enterprise podcast strategies," said Sharon Taylor, Managing Director at Triton Digital. "Our in-depth audit log was purpose-built to provide both users and their development teams with the granular information they need to efficiently manage and troubleshoot changes to their content and within their network or organization, enabling them to spend less time manually tracking activity and more time creating great content."
The Omny Studio platform is trusted by the leading radio, podcast, news, and sports organizations from around the world, including Bell Media, CRP Radios, DigitalMDE, Grupo Bluradio, Cumulus Media, and more.
To learn more about the Omny Studio platform and its audit capabilities, contact OmnyStudio@tritondigital.com or visit https://help.omnystudio.com/en/articles/4718746-view-audit-events