On Monday, November 1, Triton Digital's very own Daniel Karlsson, VP Market Development EMEA-APAC & Global Strategy, was a keynote speaker at the first-ever Dutch Podcast Conference in Amsterdam. The conference brought together leaders in podcasting to discuss how the industry can work together to expand within the region. Keynote speakers and conference attendees shared their success stories, challenges, and tips for growing a podcast audience – it was a great event!
Daniel was joined by Liedewij Hentenaar, Directeur at Audify, to present on the Netherlands (NLO) Podcast Standard. Liedewij began the presentation by taking the audience on a walk through NLO's rich podcast data. She shared with the audience, "NLO measures approximately 1500 podcasts per month, from which already some interesting insights pop up. Like that Tuesday and Wednesday are the most important podcast download days in the Netherlands."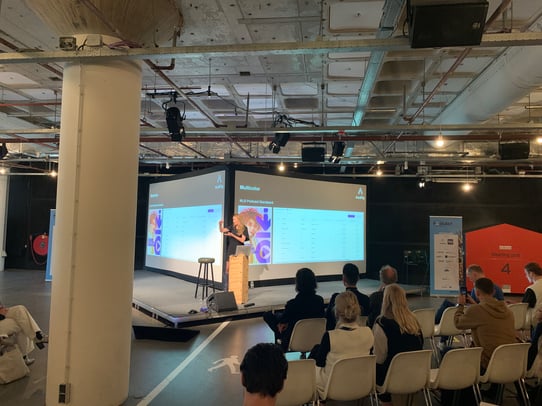 During Daniel's portion, he dived into how Triton's Podcast Metrics Demos+ helps advance podcast advertising decisions with enhanced audience metrics by integrating census and survey data. Daniel provided insights on how the platform is able to deliver audience demographic and socio-demographic data on podcast listeners and downloads to help better understand the behaviors and demographics of podcast audiences in the region.
"Podcast Metrics Demos+ not only shares profiles of listeners, but also figures on the devices used by listeners-- from Apple to Google and Spotify. Furthermore, we can categorize the podcast into particular "neighborhoods" revealing the demographic data for each. This type of data equips audio advertisers and media buyers to make informed investment decisions," stated Daniel during the presentation.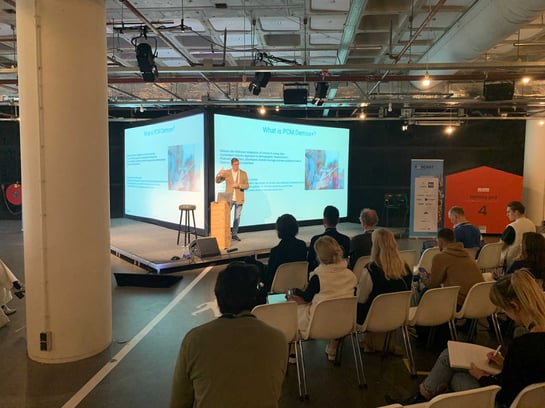 If you'd like to learn more about Triton Digital's Podcast Metrics Demos+, visit: https://www.tritondigital.com/solutions/audience-measurement or contact solutions@tritondigital.com
Or, if you're interested in discovering the top podcasts in the Netherlands, be sure to check out the latest NLO Podcast Ranker for the month of September, here: https://tritonrankers.com/reports/nl/podcasts/2022/9