A radio station website is the foundation of your digital strategy. Without a website, you miss a huge opportunity to engage your audience and drive additional revenue for both yourself and your advertising partners.
We've scoured the web to uncover some of the best radio station websites, highlighting the key features that make them great. Read on to discover the 4 websites we chose, why we think they rock, and what you can do to beef up your website today!
1. Mix 106.3 (Saginaw, Michigan)
For many listeners, their favorite radio station is also their source for local news and information. In fact, the local aspect of AM/FM broadcasts is one of the key features that keeps listeners tuned in throughout the day. Therefore, when designing a radio station website, it is important to keep the local aspect of a radio station present.
Through the design of its website, Mix 106.3 highlights its role as a local resource for Saginaw residents. In doing this, whether its audience is listening over-the-air or online, they will still get the same local experience from Mix 106.3.
Below, you will see that directly on the homepage, Mix 106.3 incorporates Local News, Weather, and a Calendar of Events, which features both station and city activities.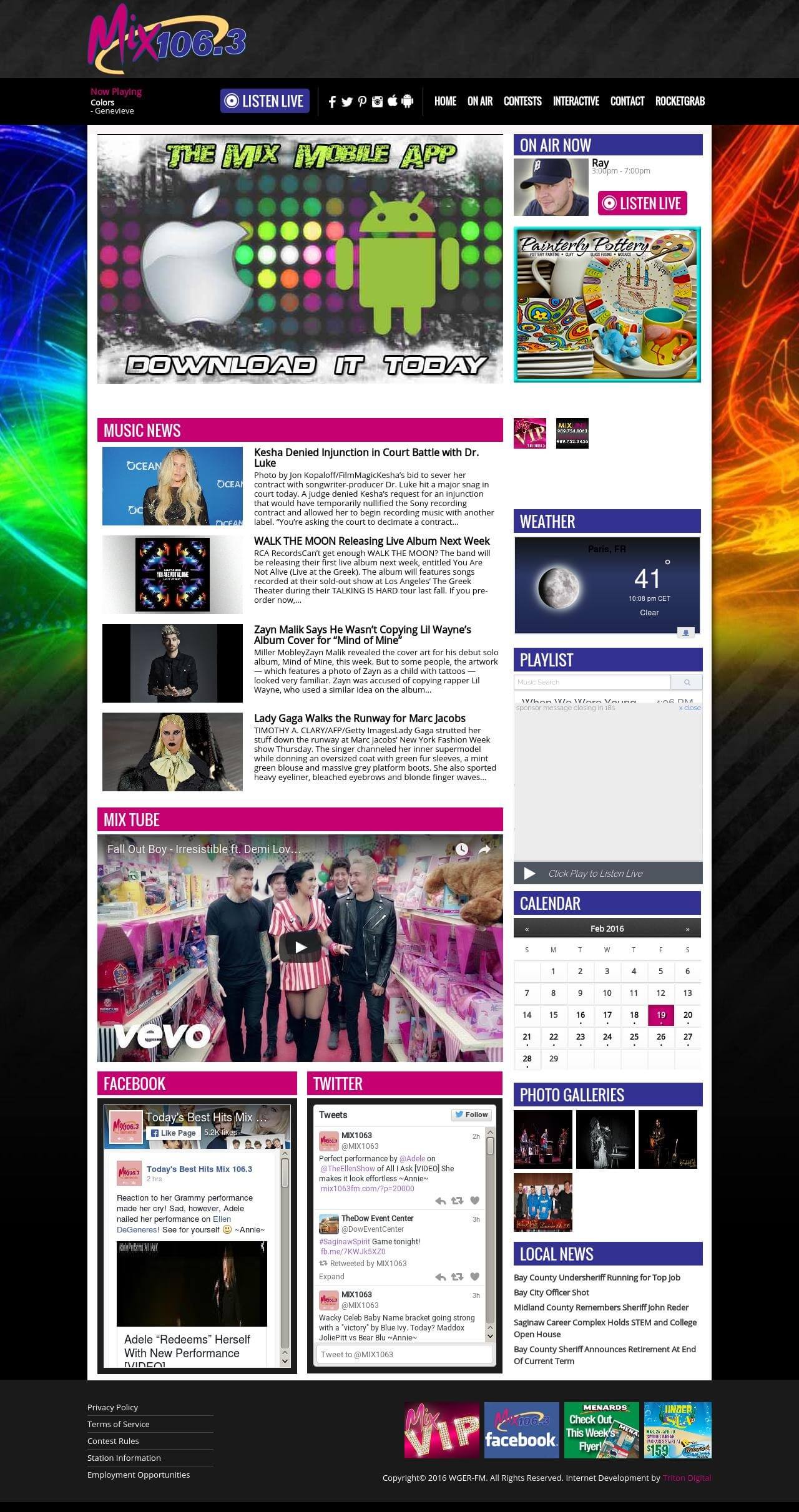 2. FM 102.1 (Milwaukee, Wisconsin)
One of the main ways that radio stations engage their listeners is through contests and promotions. Often times, participants can enter those contests and promotions by visiting the station website. Therefore, it is critical that they are easy to find on the site.
FM 102.1 in Milwaukee took that to heart and placed one of its contests front and center on its website. Through the use of the Image Slider, FM 102.1 highlighted its Golden Sixet contest above the fold, making it one of the first things that its audience sees when visiting the site.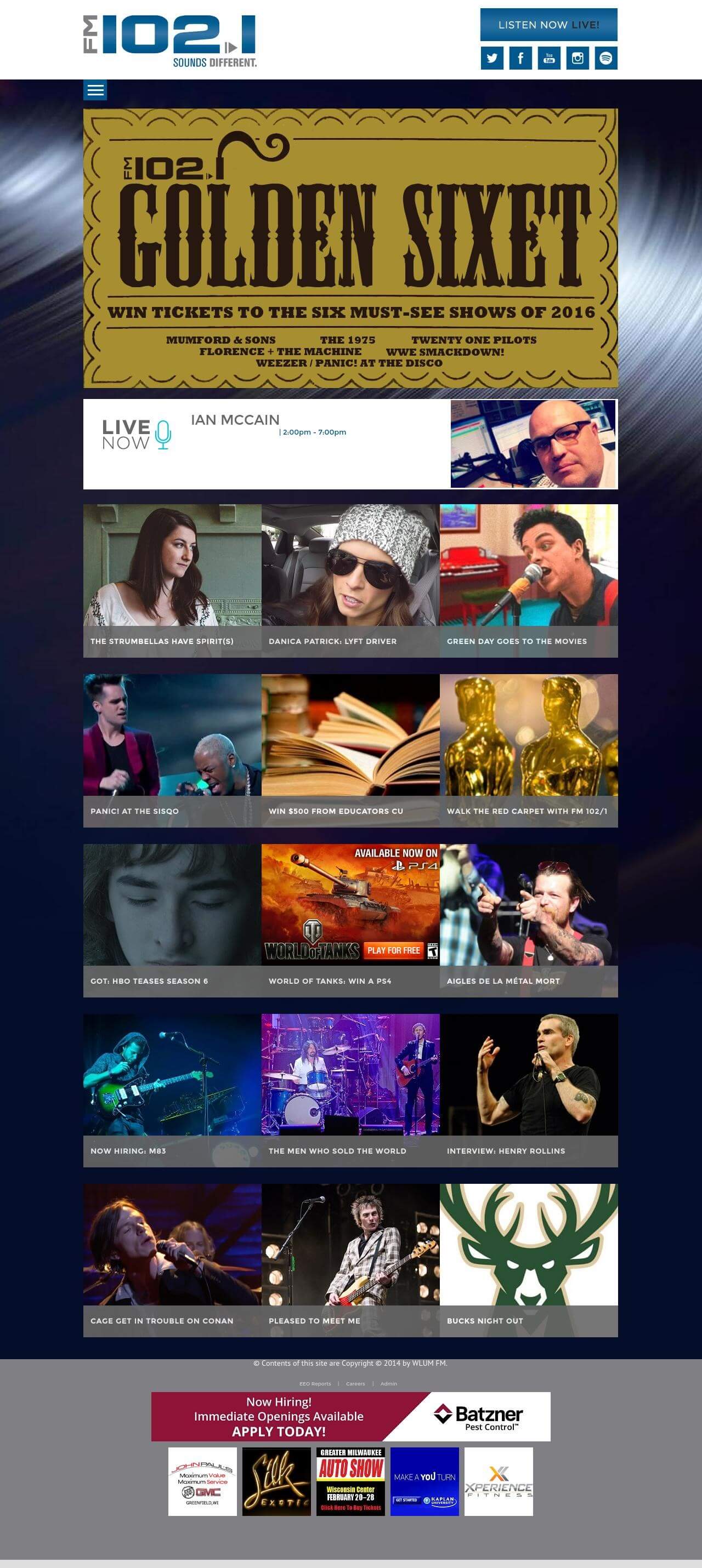 3. 92.5 The Wolf (Denver, Colorado)
Audiences are listening to audio in many different ways. Of course, they are still actively listening to their favorite stations over-the-air. But, they are also listening to those stations online, via streaming. What's more, they are listening to on-demand content, such as podcasts, as well as videos that feature audio.
In order to keep listeners engaged and tuned-in to your content, it is important to provide them with a variety of audio formats. A station website is the perfect place to feature that wide variety.
92.5 The Wolf in Denver does a great job of offering its audience every type of listening experience available. On the homepage, it features not only the Listen Live button (right at the top of the page), but also podcasts and music videos. By offering a variety of content on its site, 92.5 The Wolf is sure to engage all of its audience members, no matter what they are looking for.

4. 1270 The Fan (Buffalo, New York)
A station website is not only necessary for driving audience engagement, but it is also a key component for revenue generation. Stations can offer their advertising partners a variety of different opportunities, including audio advertisements, companion banners, site takeovers, contest sponsorships, and more.
No matter the format, it is critical that the advertisement stands out. That's the only way the audience will have the chance to interact with the advertising partner and their offering.
The sports radio station in Buffalo, 1270 The Fan, does a great job of highlighting its advertising partners on its website. Take a look at the placement of the advertisements: there are two ads above the fold, making sure that everyone notices the ads as soon as they arrive at the site. As a visitor continues to scroll through the homepage, 1270 The Fan makes sure to bring attention back to the advertisement through the use of two more spots. In doing this, the advertisement has a much greater reach than if it were featured only once on the site.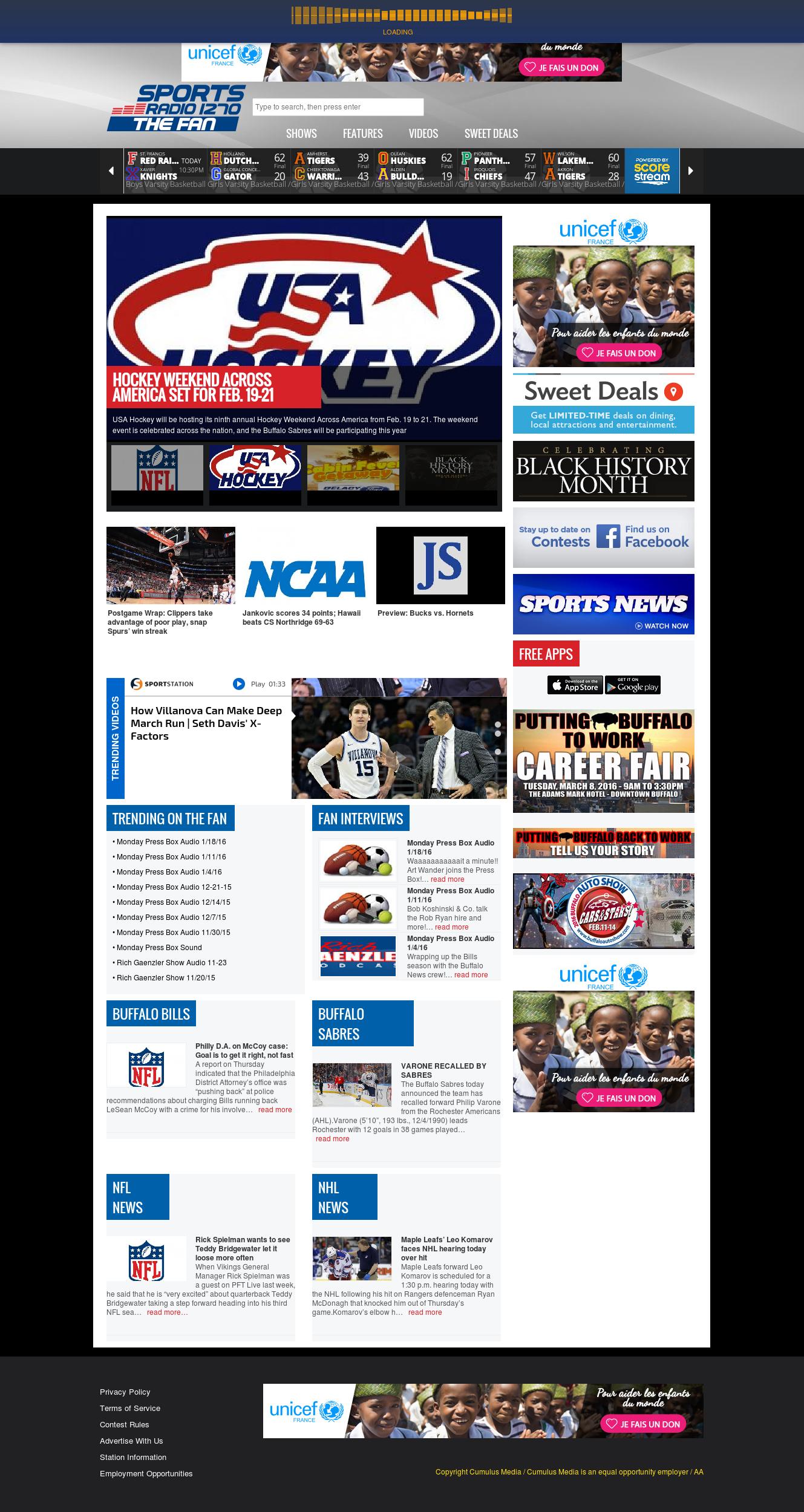 These are just some of our favorite websites. But, as this post proves, there are so many different ways to build a great radio station website. The one thing that all these stations have in common is a robust Content Management System (CMS) that can support the features mentioned above (and so much more).
Request a demo today to see what you've been missing.