Triton Digital® has released its monthly Global, US, and LATAM Rankers for April 2018, providing insight into the top streaming audio providers for the month of April.
The Ranker is a listing of the top-performing digital audio stations and networks as measured by the Webcast Metrics® audience measurement platform, and includes ad supported and non ad supported listening, both globally and in the US.
A review of the April data uncovered several interesting insights on the U.S. digital audio landscape, shared below.

Year-Over-Year ATSL Change (Global Ranker, M-Su 6a-12m)*
Average Time Spent Listening (ATSL) within the Global Ranker (M-Su 6a-12m) increased 9% year-over-year, with iHeartRadio leading that change, with a 38.6% increase in ATSL year-over-year.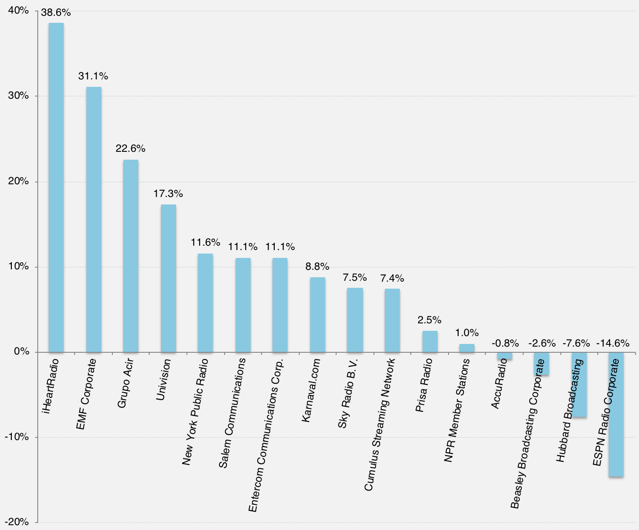 Total Weekday Listening Remains Steady at 6.14 Million in the U.S.
All measured clients within the U.S. reported a total of 6,147,134 Average Active Sessions (AAS) during the Monday through Friday 6:00am to 8:00pm daypart, and 5,146,752 AAS during the Monday through Sunday 6:00AM to Midnight daypart.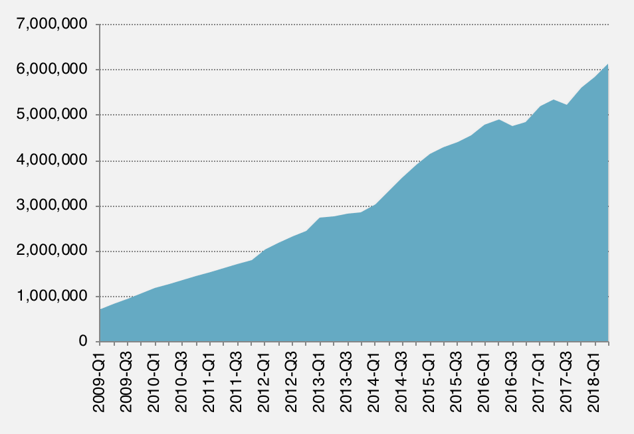 Weekday Listening Shows Highest Peak at 2:00pm

Midweek listening shows peak AAS occurring at 2:00pm in April 2018. On the weekend, listening shows peak AAS at 1:00pm, before gradually declining throughout the afternoon.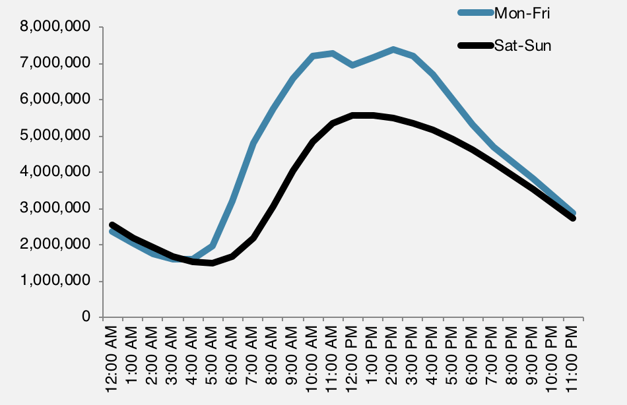 Country Format Shows Largest Increase at 12.5%
When compared to March 2018, the Country format showed the largest increase at 12.5% in AAS during the Monday through Friday 6am-7pm daypart.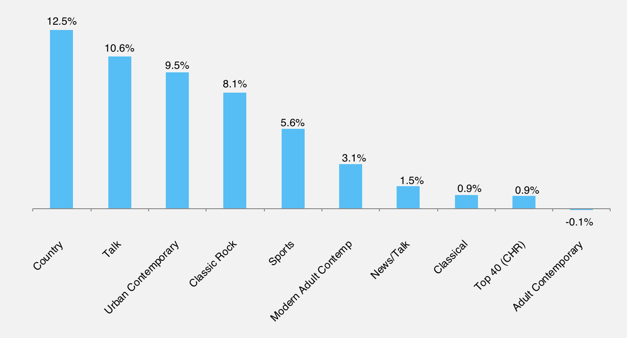 Washington DC Market Shows Largest Increase at 8.6%
Looking at the Top 15 markets as compared to March 2018, the Washington DC market showed the largest listening increase at 8.6% in AAS during the Monday through Friday 6am to 7pm daypart, followed by Chicago.