Triton Digital® has released its monthly Global, US, LATAM, and EMEA Rankers for February 2019, providing insight into the top streaming audio providers for the month of February.

The Ranker is a listing of the top-performing digital audio stations and networks as measured by the Webcast Metrics® audience measurement platform, and

includes ad supported and non ad supported listening in the US, LATAM, and EMEA, .

A review of the February data uncovered the following insight for the U.S. digital audio landscape.
Streaming of WPLJ-FM Increases to 535% of Average on the Legendary Station's Last Day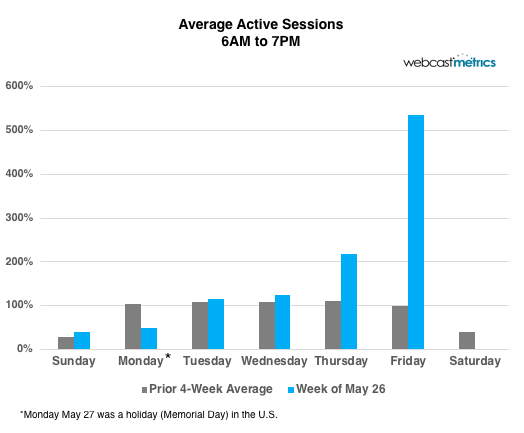 Click here to receive the Rankers in your inbox each month. Questions about the insights? Contact Ranker@TritonDigital.com.