An always on, mobile-first medium, digital audio and podcasting are being increasingly recognized as powerhouse marketing vehicles by brands and advertisers for reaching their target audiences with the right message at the right time.
Below you'll find a list of the Top 10 Advertisers that leveraged the power of programmatic audio during the week of June 15 - 22 to fully-immerse listeners in their brands.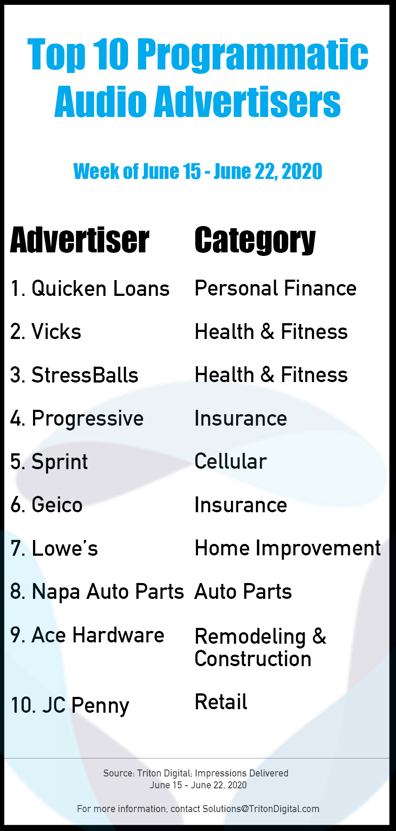 If you are interested in learning more about utilizing programmatic technology to reach your target audiences through digital audio and podcast advertising, contact Solutions@tritondigital.com.