Publishers and Advertisers around the world continue to lean in to online audio as an effective advertising vehicle for reaching target audiences. Last year, we saw a 341% increase in audio ad spend within our programmatic marketplace, and for good reason.
The mobile-first, one-to-one nature of online audio connects brands with audiences like no other advertising medium can. Combined with rich data for targeting, online audio advertising creates a personal connection on a global scale, which results in a higher return on Advertisers' investments and a better overall listening experience for audiences.
We created the following infographic to highlight the global growth and insights we've seen in our programmatic audio marketplace, including
An increase in spend and impressions
New advertisers & demand-side partners
Top spending brands
New features & capabilities
And more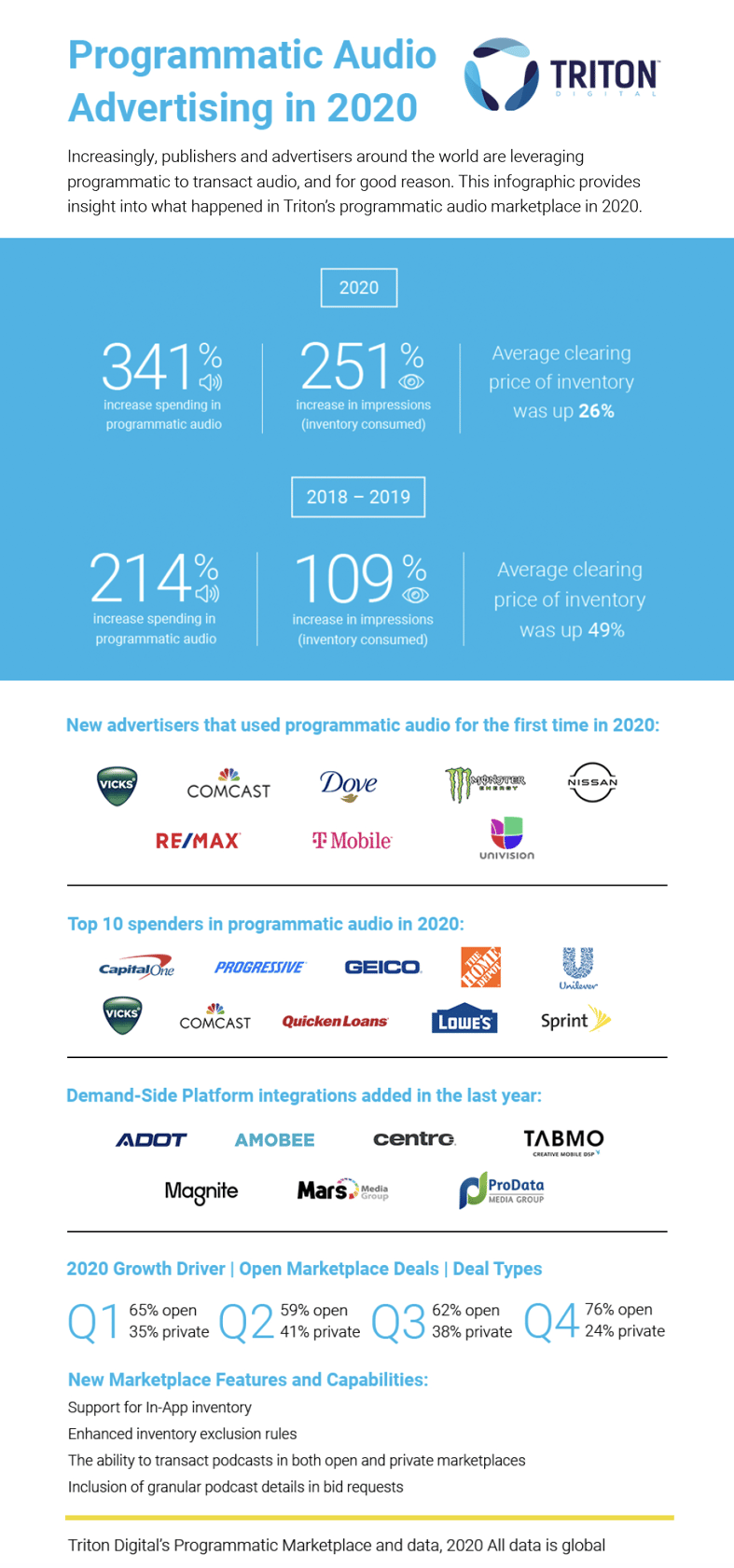 If you would like a copy of this infographic for easy sharing, it is available for download in French, Spanish, Portuguese, German, Italian and Chinese in addition to English.
If you have questions, comments, or are interested in learning more about our programmatic solutions, please contact Solutions@TritonDigital.com.