We can't stop talking about podcasting...and for good reason! Over the last several years, podcast listening has seen massive growth. And as of 2016, it is now safe to say that podcasting is a mainstream medium.
During the Infinite Dial 2016 study, it was revealed that 98 million Americans ages 12+ (36%) have listened to a podcast at some point in their lives. What's more, those that listen on a weekly basis listen to an average of five podcasts per week, proving that they are engaged and loyal fans.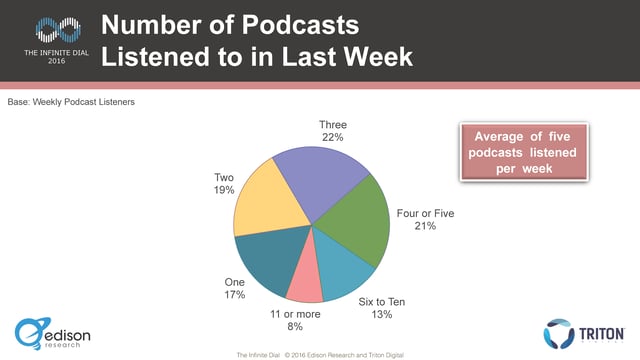 As the podcast audience continues to grow and the consumption behaviors continue to change, we know it can be difficult to stay up to date on the latest industry trends. That is why we have pulled together The 2016 Podcast Data Kit: a one-stop-shop to get the key data points you need to be an expert in the field.